The Syrian Electronic Army (SEA) defaced Microsoft's official Office Blogs website hours after the company rolled out a redesigned site.
The SEA had promised to conduct attacks on Microsoft when it recently gained access to Microsoft's official Twitter account. The SEA had also hacked Xbox support Twitter account, Skype blog, and TechNet blogs.
"The Official Microsoft Office Blogs Hacked by the Syrian Electronic Army. More to come," the SEA said on their Twitter page. The SEA also posted some screenshots of before and after admin panel of the Office Blogs. Several articles showed up on the site with the title "hacked by the Syrian Electronic Army".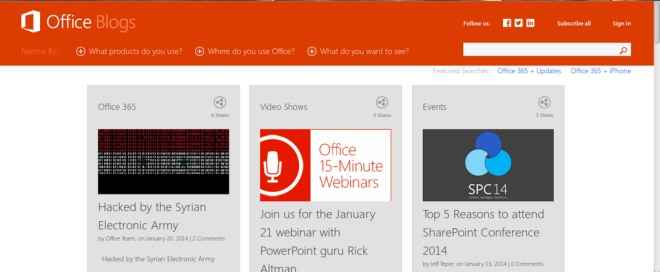 According to reports, the SEA had also succeeded in gaining access to some Microsoft employee email accounts.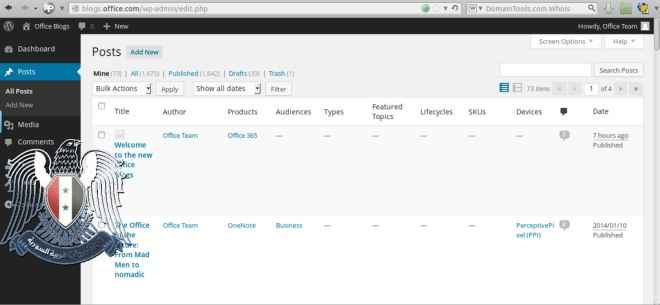 Screenshot of the WordPress panel of the Official Office Blogs
Microsoft, however, took down these posts as well as Office Blogs. Currently, the website seems to be working fine. Microsoft has reassured users that no personal data has been leaked after these attacks.
Hackers have continued to target the big brands. Recently, Snapchat suffered data breach with more than 4.5 million usernames and passwords leaked online.