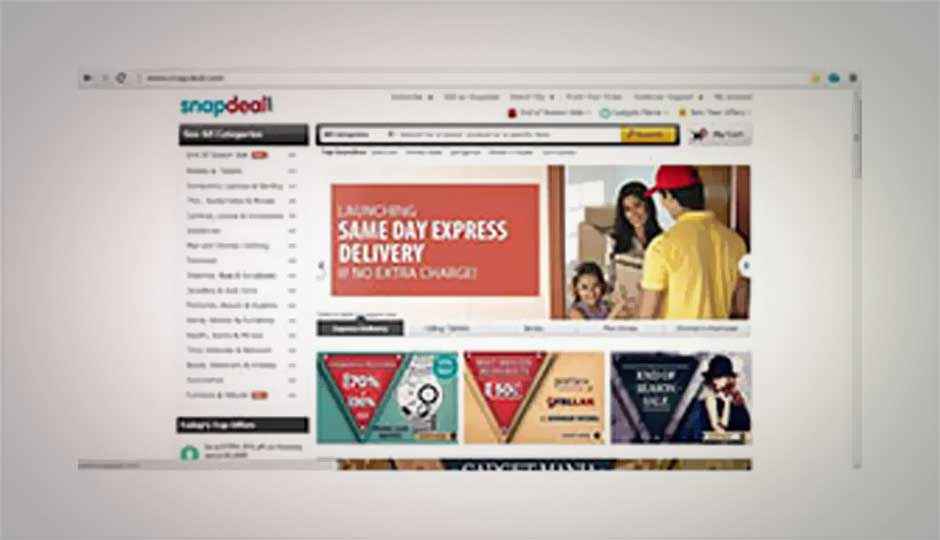 Online marketplace Snapdeal has launched a same delivery service. The service will be available for select items, which will be displayed on the website with a yellow tag on the product page.
Snapdeal's 'Express Delivery' is available for orders booked by or before 1PM. Snapdeal is currently offering this service in Delhi-NCR and will soon be expanding this service to other cities such as Mumbai and Bangalore. Snapdeal is not charging its customers any extra amount for this service presently.
"With the increasing competition in e-commerce space, delivery has become an essential factor after price. Keeping up with our company motto of providing the widest assortment of goods and the best services we have managed to evolve our supply chain system to such an extent that we can now offer this service with ease," says Saurabh Goyal, VP- Supply Chain Operations at Snapdeal.
Snapdeal's same day delivery comes weeks after e-commerce giants Flipkart and Amazon India launched in a day delivery service.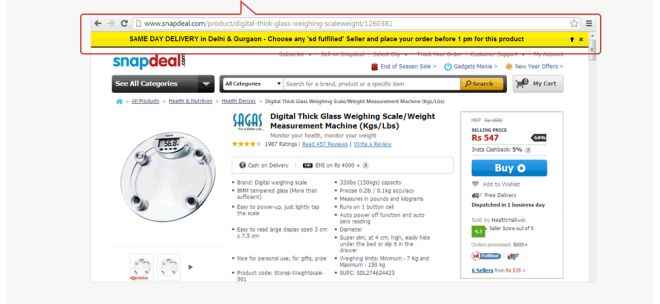 To avail Flipkart's next-day delivery service, customers need to pay an additional Rs. 90 per per item. Flipkart's new service is available for select cities - Delhi, Noida, Mumbai, Chennai, Bangalore, Pune and Hyderabad.
Amazon's in a day delivery service is available in select cities across India including Pune, Mumbai, New Delhi, Hyderabad, Bangalore and Ahmedabad for Rs.99.