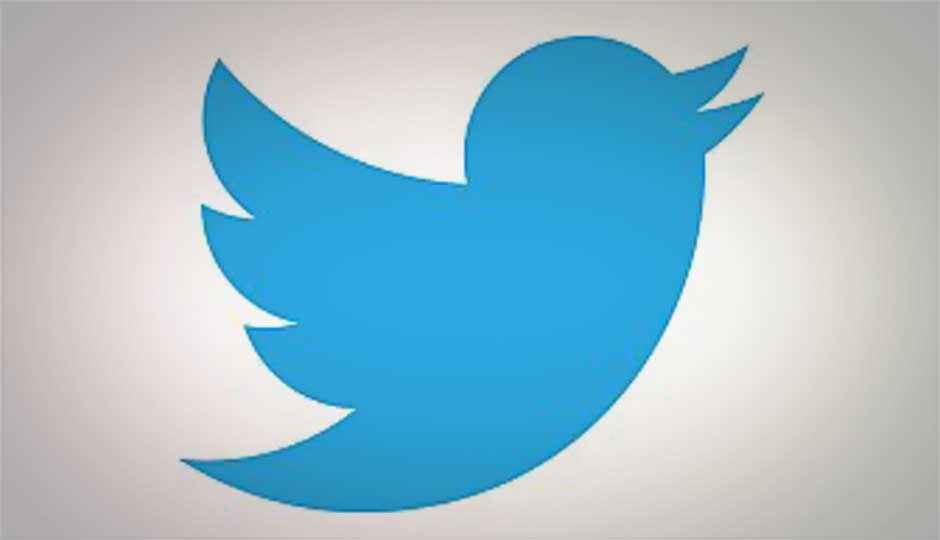 We Indians are simply hooked to the social networking websites. Facebook has over 80 million monthly active users from India, while LinkedIn has more than 20 million India users. However, when it comes to Twitter, Indians aren't very active on the micro-blogging website, reveals a new study conducted by PeerReach.
The study says India ranks among lowest tweeters, while Saudi Arabia rules the list followed by Indonesia and Spain . Interestingly, top three nations are non-English speaking nations. The study uses monthly active users as a metric. However, it points out that about 40 percent of the monthly active users don't tweet, but only log in to the platform.
The study, further breaks up the figures, calculating the Twitter penetration per country, where penetration is defined as the number of monthly active tweeting users relative to the total amount of internet users in that country.
"The picture displays the 23 countries with more than 800.000 active tweeting users. Of these countries, there are 14 with more than 5% active Twitter users. The Top five countries are non English speaking countries, with Saudi Arabia even having over 32% active twitter users," says the study.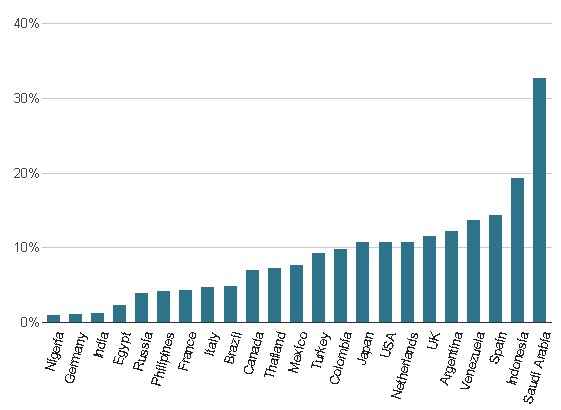 According to the study, there's low Twitter usage in big countries such as India, Nigeria and Germany. China does not qualify for the study as the country has banned Twitter and its Chinese microblogging platform Weibo has no competition.
The PeerReach study entails some interesting figures about Twitter's user demographics – Average Twitter users are 24 years old. The average male is 26 years old, while the average female 22 years old. Teenagers dominate Twitter, while only 20% of the tweeps are older than 30.
You can read the full PeerReach study here.