A 30,000-member Internet Defense League has started a 'Restore the Fourth campaign' to display a protest of NSA surveillance with a reference to the U.S. Constitution's Fourth Amendment - 'that protects citizens against unlawful search and seizure'. Live protests have been held across a dozen US cities including New York, Boston, Los Angeles, Washington D.C., Houston, San Francisco and Atlanta. More than 400 people have gathered in New York City and Washington, D.C. It is expected that the total turnout will be more than 10,000 nationwide.
A large number of websites including Reddit, Mozilla and WordPress are participating in the online protest. Mozilla started a website called StopWatching.us three weeks ago, and collected more than 531,000 signatures from people opposing the NSA surveillance programs. The website is demanding that the U.S. Congress reveal the full extent of the surveillance.
Craig Aaron, president and CEO of digital rights group Free Press stated, "As we learn every week about the unchecked surveillance and corporate collusion, the outcry is only going to grow louder and louder."
The NSA has stated on its website against the protest: "NSA does not object to any lawful, peaceful protest. NSA and its employees work diligently and lawfully every day, around the clock, to protect the nation and its people."
The protests started after Edward Snowden, a former NSA contractor, last month revealed that NSA does surveillance of U.S. residents as well as people in media outlets. Snowden is now seeking political asylum as he faces numerous charges in the U.S for espionage after disclosing the agency's surveillance programs.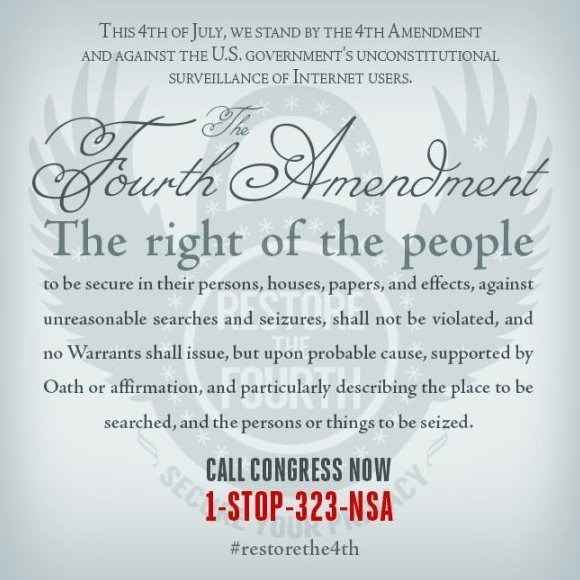 Source: Reuters