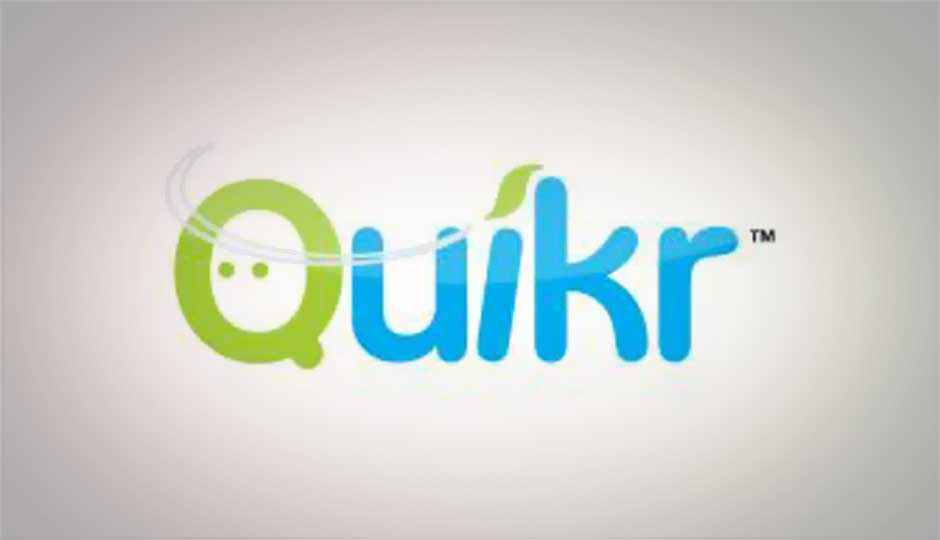 Quikr has launched a new tool that makes it easier for users to have an estimated price of a used good they plan to sell on the online classified portal. Quikr says its Maximum Sales Price (MSP) is similar to the concept of Maximum Retail Price (MRP) and will help buyers understand if they are getting a fair price for used products.
The new MSP calculator is currently available on Quikr's mobile and desktop versions for various categories including electronics, real estate, mobile phones, automobiles, home and lifestyle.
Quikr explains its MSP calculator works using special algorithms, which take into account the pricing of that particular item in that category based on similar product listings over the past three months.
"We are sensitive to the fact that our users sometimes struggle with determining a fair cost for used products, whether they are buyers or sellers. We launched MSP to help them determine the best possible price range based on the huge amount of data from actual user generated ads on Quikr. Quikr's MSP calculator provides both buyers and sellers with the most credible information about the prevailing market rates for used goods across categories," says Pranay Chulet, CEO & Founder of Quikr while commenting on the MSP launch.