Pinterest has said it is testing a new design of its website among a small number of users. The new design is said to make things easier to find on the site.
Pinterest is also working to improve a few key elements including making navigation intuitive and faster. Pins will appear larger and feature more image details. The new design will also bring a new related pins side bar, which is supposed to make user stay longer on the site and click through other boards. There will be a new grey gradient background behind all the pins.
"We'll preview the update with a small group of people over the coming weeks. Once we work out the kinks, we'll share it more broadly. In the meantime, if you're interested in being one of the first to see the new look, send us your information," says Vy Phan, Software Engineer at Pinterest in a blog post.
Read more about the changes in Pinterest here.

Navigation made more intuitive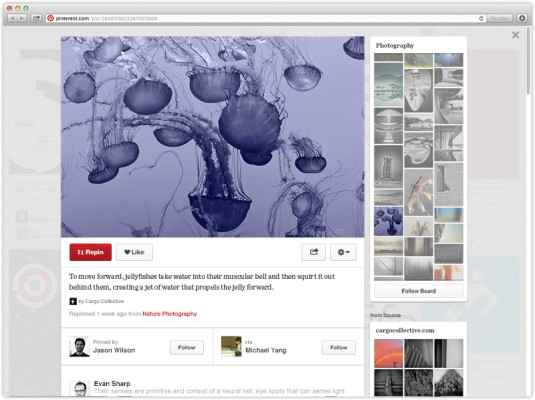 Pins are bigger
Also read,
Pinterest adds support for Twitter Cards after Instagram departure
Pinterest updates its Android app; shows bigger images, repins
Pinterest for Android Review