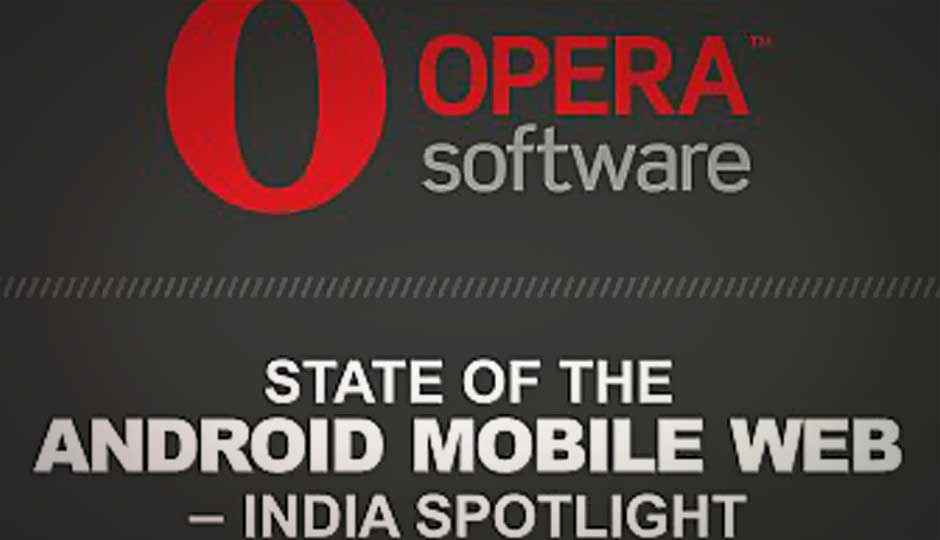 A web report released by Opera Software indicates that 67% of Opera Mini's Android users in India use the browser to access Facebook with the top three categories being social networking, search, and cricket, and reveals more details related to its web browser, as stated in the press release.
Check out some of the other statistics revealed by Opera. Almost 50% of the top hundred domains visited by Opera Mini's Android users are related to news and information, search, price comparison and e-commerce.
For choice of Android devices, Samsung rules the scene with 9 out of the top 10 Android handsets being made by Samsung. Considering the top-100 Android devices of Indian Opera Mini users, Samsung is again at the top position with a 31% market share, followed by Sony at 23% and Micromax at 15%.
Another interesting insight is that out of the top 10 Android devices, the Samsung Galaxy S2 is the only device to cost more than Rs.10,000 with the rest of the devices less this price range.
According to Opera, India is home to the largest number of Opera Mini users in the world. In the last year, Opera Mini users on smartphones in India increased by 136.6%, constituting 19% of the total Opera Mini users in India. Opera Mini users on Android increased by 62% in this same period, constituting 12% of all Opera Mini users in India.
Among Opera Mini users, the number of web-pages viewed by an Android user is 29.5% higher than the monthly page-views by an average user, claiming its web page compression is the reasons. Data compressed for an Android user is 127% higher than the data compressed for an average user.
Have a look at the infographic below for more details: