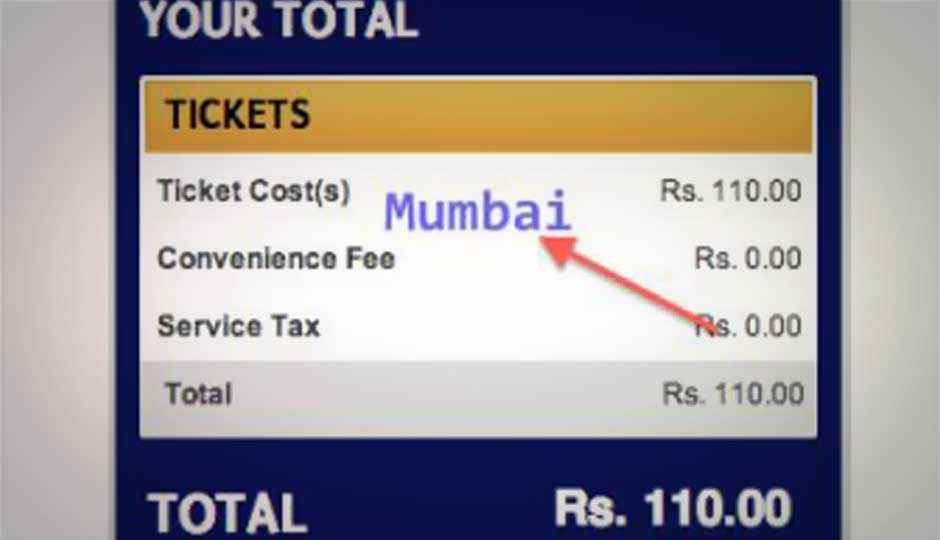 Now movie buffs can enjoy movies at a lesser cost while booking tickets online. The Bombay High Court is questioning Internet-based movie ticketing companies for charging extra convenience fees in spite on an earlier directive that prevented them from doing so.
A division bench of Chief Justice Mohit Shah and Justice M S Sanklecha has asked online ticketing companies to respond to the complaint against a PIL filed by Sunil Lulla. The PIL stated that "internet handling fee", "service charge" or "convenience charge" levied by companies is unfair according to a government resolution that states that the cost of the ticket purchased online should be same as the ticket bought on the theater counter. The April 4, 2013, GR forbade "cinema halls in the state, an exhibitor or owner or agent from levying any additional charge on the online computerized ticket".
The Government of Maharashtra is rationalizing this by stating that the government has already increased the service tax being charged for A/C and non-A/C halls, depending upon whether they use computerized ticketing and digital screens. The online ticket booking is also included in this and theatres should not charge viewers any additional cost.
This new ruling could make a big dent on the margins of online ticketing sites. Interestingly many operators like PVR Cinemas, BookMyShow and others have stopped charging the online convenience fees in Mumbai but are yet to implement the same in other states in India.