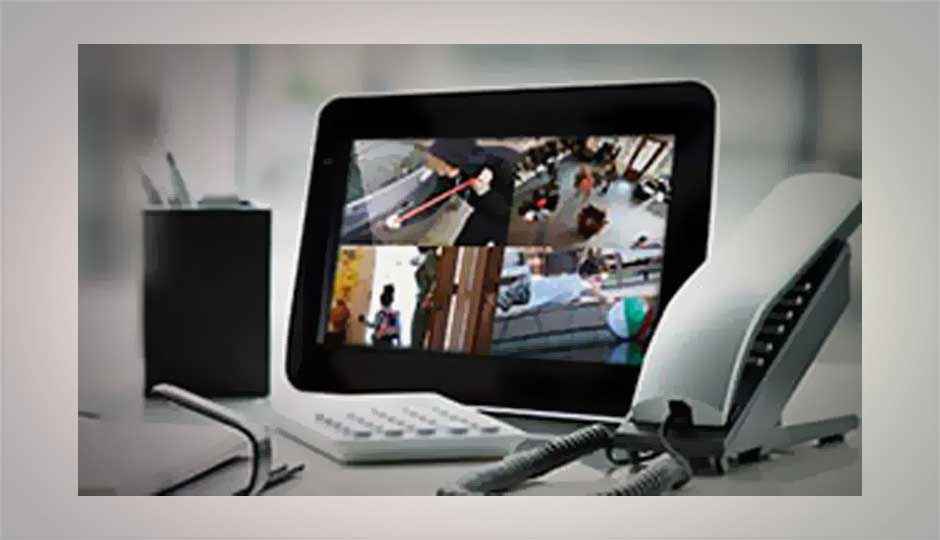 Sistema Shyam TeleServices Limited (SSTL) that provides telecom services under the brand MTS, has announced its entry in to the remote security surveillance segment with the launch of MSecure, an IP-based surveillance solution from D-Link that runs on MTS' 3GPLUS telecom network.
MTS in a release says its MSecure is an easy to use video surveillance suite. To use, one needs to switch on the MBlaze Wi-Fi dongle and Install the mydlink camera at the preferred location. One time configuration of the Camera with the dongle on your laptop through an Ethernet cable (comes with the solution).
To access video surveillance footage, the customers just need to install the mydlink app on their smartphone/ tablet and generate a User ID and Password. The app mydlink is available at Android & iOS store. Users can also access video surveillance footage on a desktop/laptop by visiting www.mydlink.com.
MSecure provides up to 32 GB recording and storage with Auto rewrite facility. Solution made available at a starting price of just Rs. Rs. 6000 including an MBlaze WiFi dongle and a D-Link security and surveillance camera; monthly charges in range of Rs. 400 – Rs. 500.
The service has been rolled out across all 9 circles of operations – Delhi, Rajasthan, Gujarat, Karnataka, Kerala, Tamil Nadu, UP West, Kolkata and West Bengal.
"This launch makes MTS the first telecom operator in the country to offer a one stop, hassle free, video surveillance solution bundled with the MBlaze Ultra WiFi Dongle". In these times of nuclear families and double income households, there is a growing need for security and surveillance. We have designed this surveillance solution in a manner that is both affordable and easy to use for the customers," says Leonid Musatov – Chief Marketing & Sales Officer, MTS India
Commenting on the launch, Tushar Sighat, CEO – D-Link (India) Limited said "Simplifying technology & ease of use is what drives innovation at D-Link. We strongly believe technology has touched upon most aspect of our day-to-day living, & it plays crucial role in a demystifying security concerns. As a result D-Link with its technological expertise of over 27 years has introduced a one-stop surveillance solution that addresses all the security concerns through a tap on handheld device. In our endeavour to reach-out to masses we have tied-up with MTS – one of the largest & leading network service provider in the country. Through this association we are confident of making this technology accessible & affordable for our consumers"