While Mozilla's rapid release process seems to have generated a lot more controversy than its worth, the team works on in making further improving the browser and the web in general with projects such as WebAPI, Boot to Gecko and more.
Mozilla is working on a tablet version of their Firefox browser, after having released a mobile one. Firefox for tablets will be based around the mobile version of the browser, but with a UI more suitable for those with the larger tab screens, and with controls placed in a manner more convenient for tablet users.

The following is an image comparing the portrait and landscape modes of the application: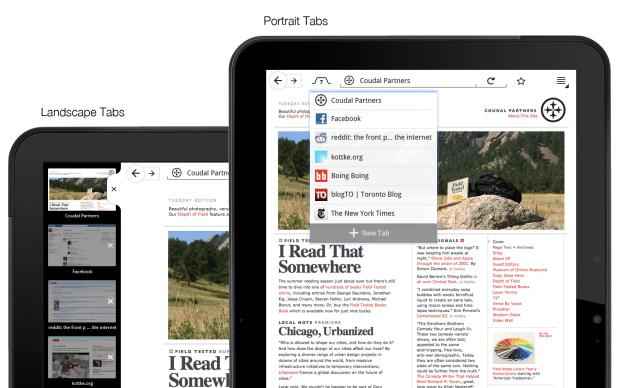 As you can see the UI seems to be designed based on how most people hold tablets, making it easier to switch tabs, close tabs, scroll, etc by placing the UI around the edges. You can see in the following image that the mobile version of the awesome"bar" too has been adapted to better suit a tablet form: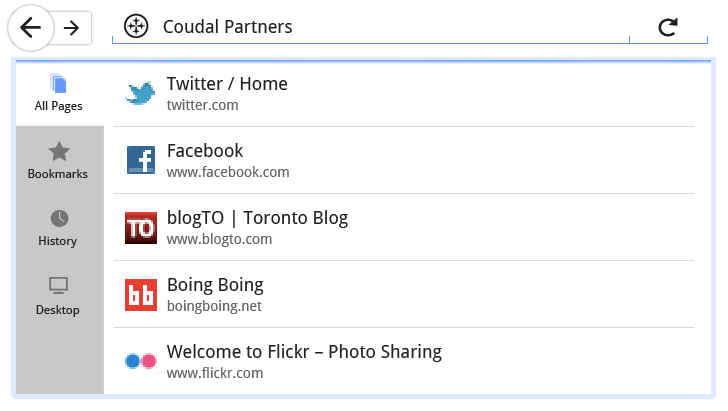 Like the phone version, the tablet version of Firefox with this UI is for Android-based devices. There is no prototype / alpha version available, as the process has just begun, however it is likely that a version will come soon, considering that a great deal of optimization work has already gone into the phone version which this can build on.