Motorola is going to shut down its cloud storage service – Zumo Drive, as the company gears up to launch an improved cloud storage service called MotoCast.
The new Motorola cloud service, MotoCast, is likely to provide instant access to users' PC content from their smartphones, tablets or another PC. MotoCast will also allow users to stream their own music, videos, photos and files.
Zumo Drive is available for a variety of platforms including Android, iOS, Windows and Linux. Zumo Drive users enjoy 2GB of free cloud storage. Learn more about Zumo Drive here.
According to reports, Motorola has begun notifying its users regarding closure of Zumo Drive services. Motorola has asked users to take a back up of data as Zumo Drive shuts down next month. To download Motorola's new cloud storage service, users need to visit www. Mymotocast.com.
Earlier, HTC had also announced closing its cloud storage service HTC Sense. The company has given users until April 30 to keep hold of their data as the company has decided to delete them.
Explaining reason behind the move, HTC said the htcsense.com is "undergoing a renovation". "Until the new services are ready, features previously available on HTCSense.com will be shutting down," a letter on the site said. However, HTC also promises to keep users updated about the launch of "new and improved" cloud storage service. Read our previous coverage here.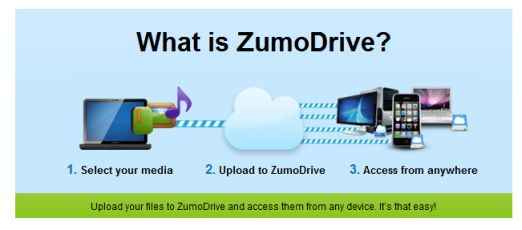 .