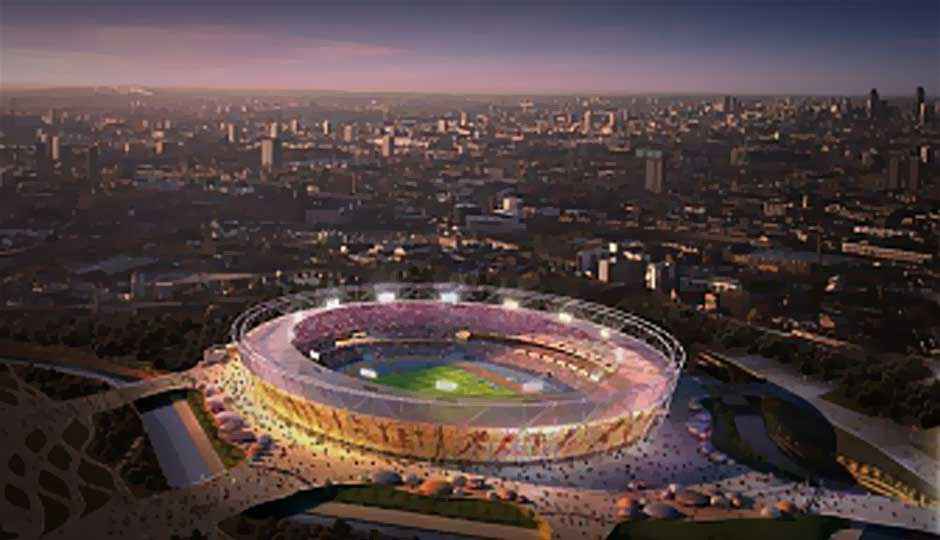 The London Olympics 2012 will be remembered for various reasons – scintillating performances of athletes such as Usain Bolt and Michael Phelps, match fixing scandals and much more. The London Games, however, will also be remembered as the first 'social Olympics' in view of the massive fan following and publicity on the Social Networking websites such as Facebook and Twitter. Facebook has also vindicated this notion in its latest report, revealing statistics related to content shared during the event.
According to Facebook, the social networking website saw more than 116 million posts and comments related to the Olympics games, while athletes went to add 12.2 million new Likes to their Pages.
"On July 31, the day Michael Phelps became the most-decorated Olympian, we saw an increase of more than 1200 percent in the volume of mentions containing his nickname, "Baltimore bullet." Female fans led this charge, with a 2700 percent increase in mentions of the nickname – though men helped the cause with a 925 percent increase. And, perhaps not surprising, Phelps' home-state Maryland showed pride in their medal-studded "Baltimore bullet," with the largest increase across states all the states, at 2800 percent," says Facebook in a release.
Over 1 million people liked Jamaican Usain Bolt's Page during the games, bringing his total to more than 8.1M. More than 850K people liked Michael Phelps' Page during the games, bringing his total to more than 6.3M.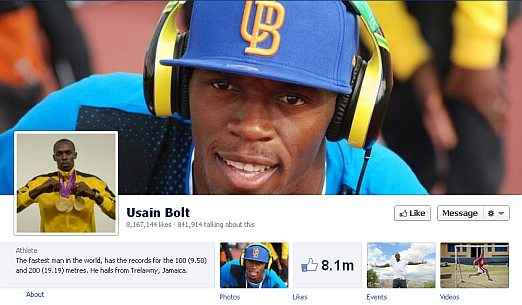 Facebook highlights local favourites also shot up to the popularity during the games. Jessica Ennis of Great Britain saw a surge of 632 percent, with total Likes on her Page reaching to 801K, starting from 108.7K. Another athlete from Britain was Tom Daley, who saw a hike of 672%, bringing him to a total of 1M - starting from just 120K.
The social networking company also took credit of creating some rags to riches stories. Facebook cites American gymnast Jordyn Wieber, who started out with 33K people who had liked her Page - and won over the hearts of more than 288K more, bringing her to a total of 324K ( 818 percent).
Faceook also pointed out the thoughtful and inspiring comments from fans that ranged from congratulatory words to sympathetic thoughts.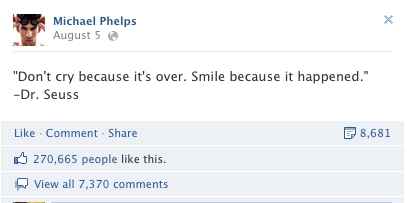 You can check out the full stats here.
Also read,