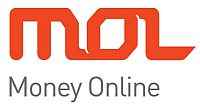 Payment service providers MOL Access Portal Pvt Ltd has partnered with Facebook to become a payment provider for Facebook Credits. Facebook users can now buy the credits using MOLPoints on Facebook and on MOL's website www.mol.com. The company says the partnership will help several Asia-based Facebook users to purchase virtual goods in online games and applications on the social networking site.
MOLPoints presently has more than 600,000 physical and online payment channels across Asia. According to MOL, a number of people use MOLPoints to purchase a variety of online content and services, including online game credits on social networking sites and popular online gift cards (such as iTunes). The company says that MOLPoints can be used in more than 2,000 online games. One can get Facebook Credits, Zynga Game Cards, MMO credits and popular US console game cards. The full list of games and software for purchase are available online at
www.mol.com
[RELATED_ARTICLE]
"There has been a phenomenal growth in the online gaming and social networking markets in Asia, and India is one of our key markets. MOL is committed to ensure that our consumers are able to acquire virtual currency for their digital lifestyle with safety and ease. And we believe that this strong partnership with Facebook will continue MOL's momentum to provide highly effective monetization solutions for the social web." said Ganesh Kumar Bangah, Chief Executive Officer for MOL.
To register for a MOLPoints account, users need to sign up via MOL's site www.mol.com or the MOLPoints Application Page on Facebook. Facebook Credits enable users to buy and spend virtual currency in more than 150 applications on Facebook. Every month, more than 70 percent of Facebook members engage with applications on Facebook Platform.
"The relationship with Facebook demonstrates MOL's growing role as a leading payment provider for social networking sites in Asia", said Mr. Ashish Khoria, Country Manager, MOL AccessPortal Pvt. Ltd., "Over the last few quarters, we have seen an increase in payment transactions and payment volume. This partnership continues MOL's momentum to build the largest end-to-end content, distribution and commerce network in Asia."