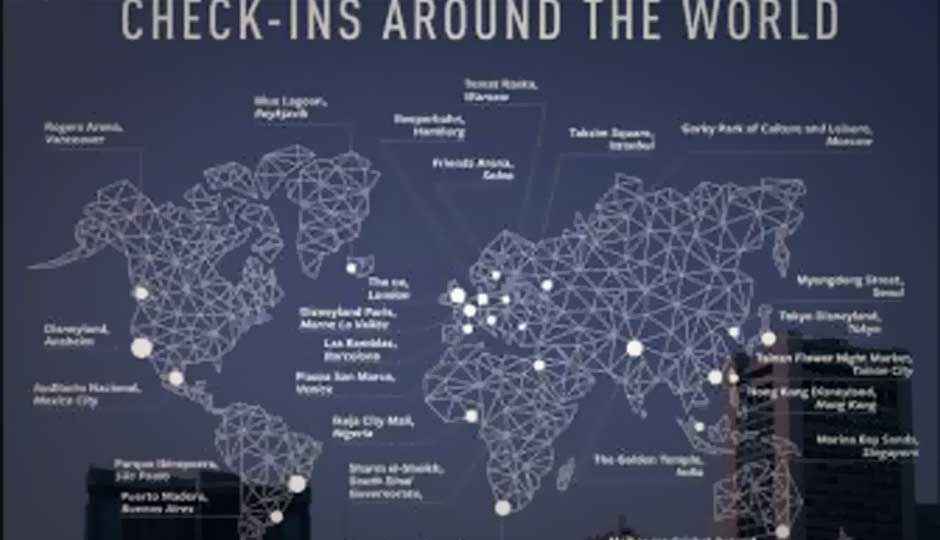 BJP's Prime Ministerial candidate Narendra Modi tops the Facebook popularity chart this year, according to a statement issued by the social networking site. Narendra Modi beats the likes of cricketing legend Sachin Tecndulkar, and India's Mars mission to become the most talked about person on Facebook in India this year.

According to a recent Facebook report, India has 1.19 billion monthly active users and 82 million MAUs in India for the quarter ending June 31, 2013. Narendra Modi was followed by Sachin Tecndulkar, iPhone 5s and Raghuram Rajan were the most mentioned people on Facebook this year.
Cricketing legend Sachin Tendulkar who retired last month after playing his 200th-test match was also among the most mentioned person on Facebook. India had launched its maiden mission to Mars last month that made India a part of a small league of nations including US and Europe whose probes have landed on mars.
"Take a look at the most mentioned people and events of 2013, which point to some of the most well loved topics in India," Facebook said in a statement.
The report highlights the most talked about conversations on the social networking site and offers a unique snapshot of India. People mention topics and milestones important to them, discuss breaking news, their favorite celebrities and much more.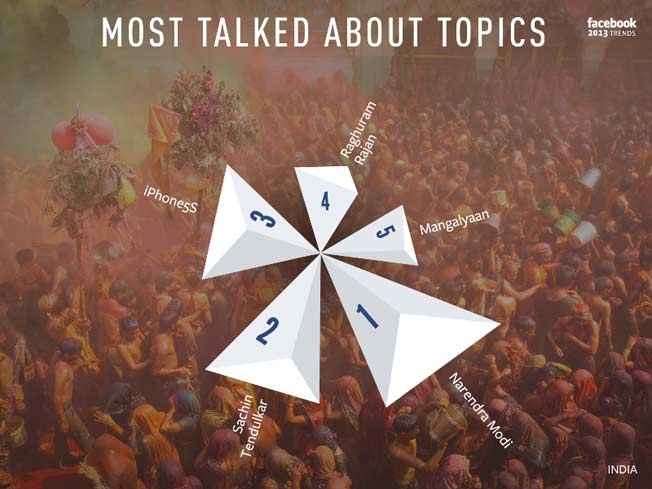 The report added that Sukhdev Dabha at Murthal (Haryana) was the most talked about place to stay on Facebook followed by the Golden Temple in Amritsar. India Gate in Delhi and Taj Mahal in Agra were also among the top 10 placed mentioned on Facebook.
"Today, we're taking a look back at the people, moments and places that mattered most on Facebook in India in 2013," the social networking site said.