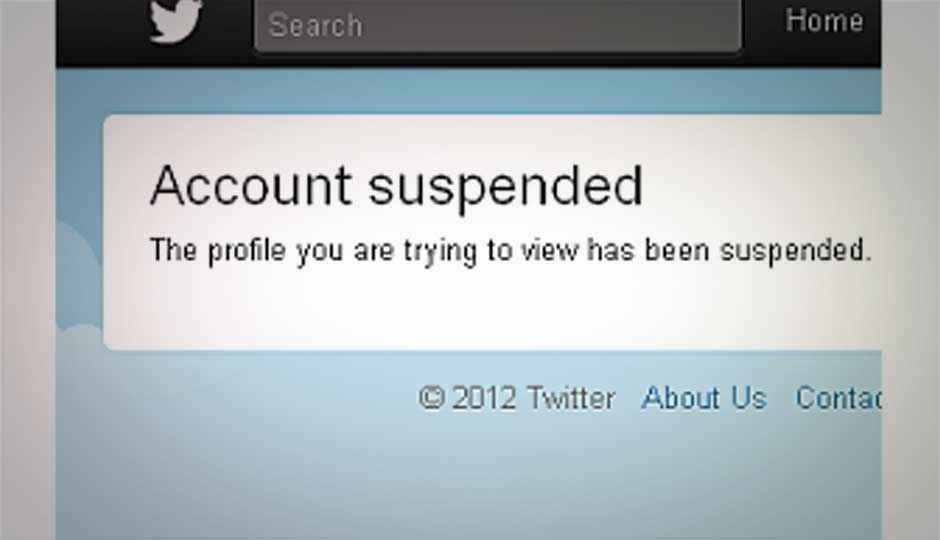 While Twitter and the Indian government face off over the issue of removing hate content / fake accounts, the minister of State for Communications and Information Technology, Milind Deora has found his Twitter account suspended. Users clicking on his handle (@milinddeora) are being shown a message - "account suspended: The profile you are trying to view has suspended".
According to reports, minister's account has gone for verification but then verification normally does not lead to a temporary suspension. Wall Street Journal in its report points out that the account suspension could be due to hacking or a bonafide suspension either by Twitter or the government or some technical reason.

Deora's last tweet before his account was suspended was "Ironically, let me clarify on Twitter that there is absolutely no intent of the government to curb freedom of social media platforms."
Trinamool Congress leader Derek O'Brien, however, has played down the issue, saying there is no controversy in the latest development. "No controversy... Milind Deora's #twitter account has been sent for 'verification'...should be up again soon I hear," O'Brien said.
Deora's account suspension comes at a time when the Indian government has asked the micro blogging website to take down various Twitter accounts and sought cooperation in removing few accounts posing as Prime Minister's Office.
According to reports, Milind Deora has been an active Twitter user and has thousands of followers. The minister recently in a tweet said Twitter should remove certain accounts and content in the wake of Assam riots. He also clarified that the government was not trying to censor the Internet but only attempting to stem circulation of rumours of misinformation among the common public.
Source: Hindustan Times
Also read,