Microsoft has updated its Bing search engine, adding direct results for famous people and places in its snapshot sidebar. The new feature is considered to be Microsoft's response to Google's integration of Knowledge Graph with Search. The Knowledge Graph is the sidebar on the search that provides direct relevant information about searches for famous people, places or things.
Microsoft's Bing update is actually quite very similar to Google's Knowledge Grapgh. The snapshot bar, part of Bing's three-column search product, shows users relevant information about a person or place, without requiring them to click a link.
Bing has had the snapshot feature for quite some time. But with the update, snapshot shows more contextual information about people and places.
"In May, Bing launched a new three column look, which was designed to fundamentally change how you interact with search to help you do more. One of the key elements of the new search experience is the middle column, which we refer to as snapshot. With snapshot, Bing brings relevant information and services, such as maps and restaurant reviews and reservations, which are directly related to your search within the main results page," says Microsoft in a blog post.
"And, since our launch, we've run thousands of experiments to see which types of tasks most frequently are searched for on Bing, and determined that people and places are among some of the most popular things people do in Bing. Which is why today, we're excited to announce that Bing is rolling out two new categories in snapshot: people and landmarks."
Now when you search for a famous person, celebrity or place, Bing shows relevant facts about that person in the center part of the screen.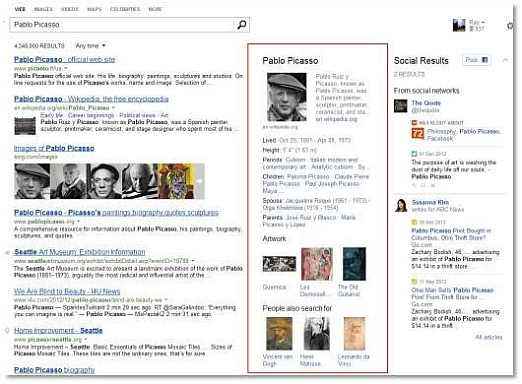 The snapshot now covers famous people and places as well as made updates to include different sources including reviews and new modes of interaction.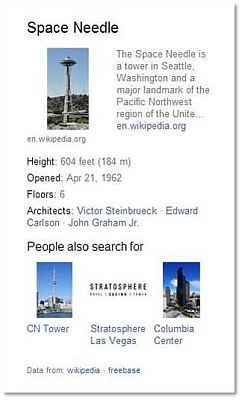 For celebrity searches, Bing shows summary of information such as recent movies, albums, and related celebrities, instead of a list of blue links. You can watch movie trailers, listen to and purchase music, with just one-click.