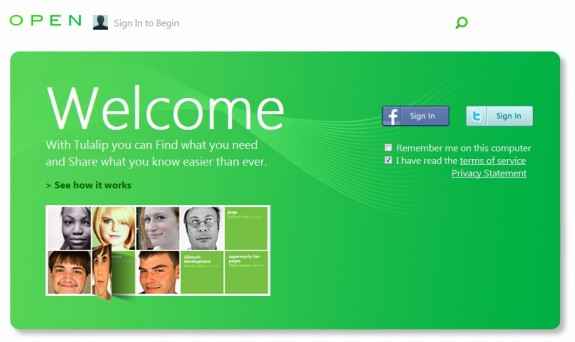 The internet is awash with rumours of a new social networking service from Microsoft, pointing to socl.com. The site has since been pulled by Microsoft, who called it an internal design project. Fusible managed to pick up some screenshots however of what seems to be codenamed Tulalip, a sort of social search and sharing service.

[RELATED_ARTICLE]
The socl.com domain name is obviously inspired by 'social', and is reportedly owned by Microsoft. Socl.com might very well turn out to be the social search counterpart of Bing.com. There are also rumours pointing to Microsoft purchasing social.com.
Featuring Twitter and Facebook sign in options, the socl.com Tulalip site was not actually operational for the short while it was up. The Twitter login however revealed some proposed features of what Tulalip, acting like not so new Twitter client. Okay Microsoft, we believe you – it was an experimental cloud application, but we are waiting for what you will actually pull out of the proverbial hat in the coming days.