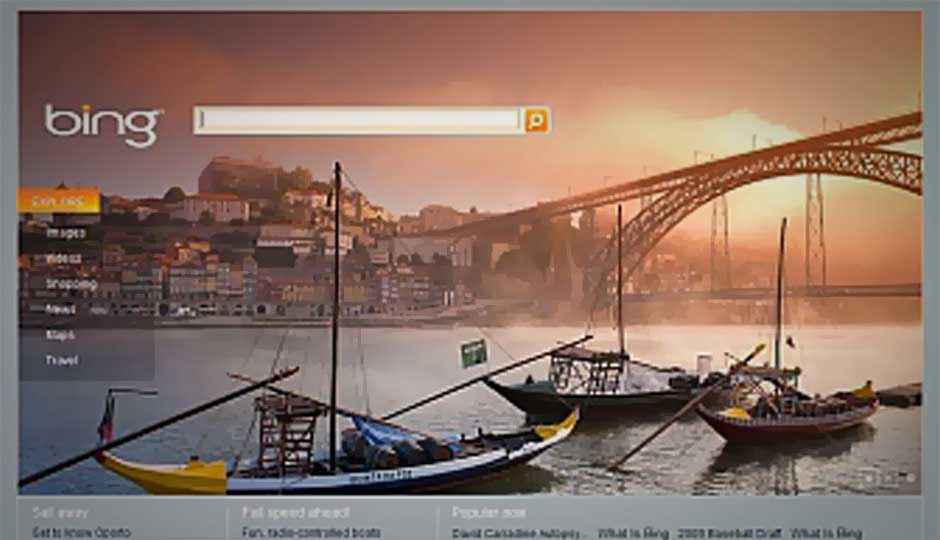 Microsoft has announced major facelift for its Bing search engine, introducing more "personalised search results" using data from Social Networking sites such as Facebook and LinkedIn. Microsoft is going to integrate a new sidebar that will allow friends on social networks to guide on a search. Bing is also getting an instant snapshot column, which features additional information and links to useful content such as maps, reviews and reservation tools.
According to Derrick Connell, corporate vice president of Bing, the update will roll out in the next few weeks. Users will be receiving a notification after signing up at the Bing site. "Increasingly, the Web is about much more than simply finding information by navigating a topically organized graph of links," says Qi Lu, president of Microsoft's Online Services Division. "We're evolving search in a way that recognizes new user paradigms like the growth of the social graph, and will empower people with the broad knowledge of the Web alongside the help of their friends."
The "new Bing" is in test now at https://www.bing.com/new and is available by registration. The new Bing has three sections, the leftmost pane carries the main search results, the middle pane known as "Snapshot" has links to useful content turning a search result into directions, the right most pane has been integrated with the social media.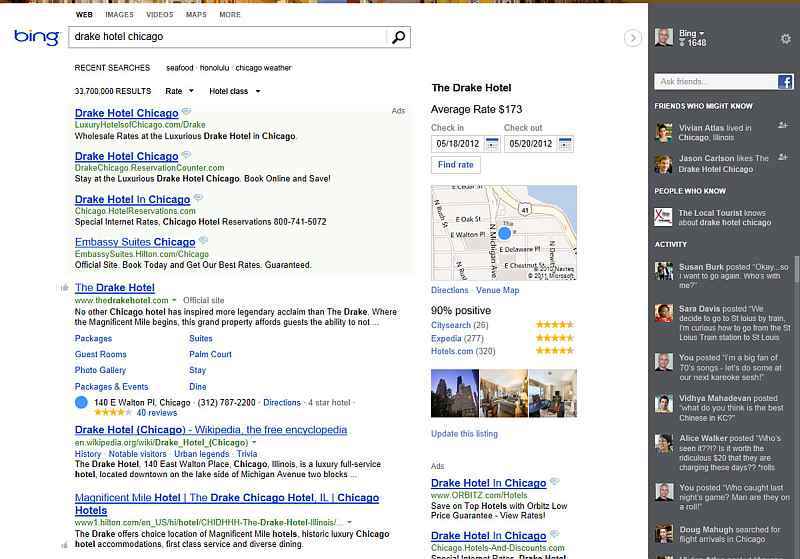 For specific hotel searches, Bing offers photos, maps, pricing and the exclusive OpinionRank from Bing, which shows what people from across the Web think about the property.

The right side bar has "ask friends" to seek advice from friends on social networks, "friends who might know" to link search with interest of known friends, and "people who know" to display results from social networking sites. The side bar also has an activity feed, letting users interact with their social networks without leaving the Bing page.
The forthcoming Bing update is considered to be Microsoft's another attempt at leveraging its partnership with Facebook in a bid to challenge Google's dominance in search segment. Google recently integrated social media into its search with Search Plus Your World, which mainly had Google content such as photos, profiles, and posts that are relevant to your keyword. Google however drew flak for not integrating Twitter and Facebook results.
Also read,
Google iPhone app gets a facelift, Android update on its way
Google Hangouts on Air opens to everyone
Facebook introduces 'action links' for Timeline apps