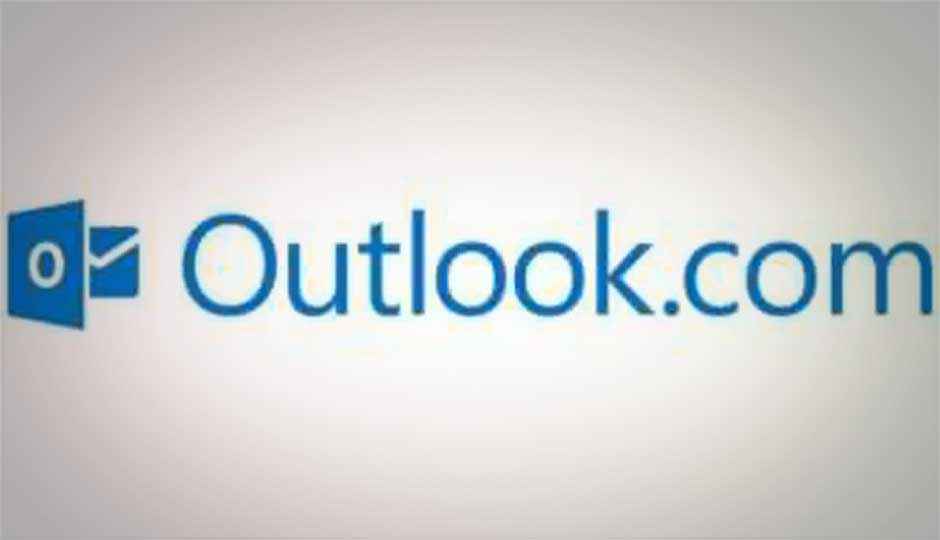 Microsoft has finally taken the "preview" label off of its Outlook service and will be transitioning all Hotmail accounts to Outlook.com over the next few months. This strategy falls in line with Microsoft's recent push to integrate all its properties under a much simplified banner. Since it didn't make sense running email services under two names (Hotmail and Outlook), an integration of the e-mail client and service under one brand name seems to be the logical move.
Outlook.com was introduced as an "in preview" service back in July of 2012 and in under 6 months, the service claims to have racked up 60 million users worldwide, making it the fastest growing email service yet. Outlook.com is a revamped UI for the web-based email service being offered by Microsoft and includes a much neater and minimalistic interface when compared to the older Holtmail.com
While all new sign-ups are automatically being assigned the Outlook.com domain, the old loyalists of Hotmail have so far had the option to stay with the older user interface of switch to the beta. If you chose to stick with the tried and tested, be ready to get uprooted from your comfort zone. Microsoft plans on transitioning all existing Hotmail accounts to Outlook by the summer of 2013. While the transition won' involve a change in email ID, calendars, contacts or folders, what will change is the user interface. Gone will be the softly curved navigation bars and buttons with their aged glass effect, to be replaced by flat, minimalist uni-tone bars and buttons.
The switch to Outlook could initially be difficult for some, given that it's always hard to adjust to change, but given that Microsoft has implemented the same UI for its new Office suite as well, it could have a not-so-steep learning curve. The great thing about Outlook is that it comes with free Word, Excel and PowerPoint web-apps, so you can view and edit the respective attachments without leaving the browser. Another key app to find itself integrated into Outlook is SkyDrive, to ensure that attachment sizes never an issue. Other forms of integrations brought into Outlook.com is the Social integration, where it will bring in all your contacts' updates and respective feeds from Facebook and Twitter into one place, sort of like the People's Hub in Windows 8.
A well rounded email service that integrates seamlessly with your Windows 8 PC/Tablet/Phone is just what Microsoft has set out to make of with Outlook and it does a pretty good job at that. It's exciting to see the service finally shed its "Preview" label and will be implemented full scale moving forward. The best part is the Microsoft has been very clear that they are not using
One single Microsoft ID will be used to log into the Xbox Live service, SkyDrive and the new Outlook web-mail service, which is pretty neat as we won't have to deal with multiple sign-on IDs. Interesting fact for all of you out there, according to Microsoft, after showing Gmail users Outlook.com, an independent study showed 4 out of 5 Gmail users say they prefer Outlook.com and would switch over one third of our new users are upgrading from Gmail, the rest are primarily loyal Hotmail users. So are you going to be making the switch?