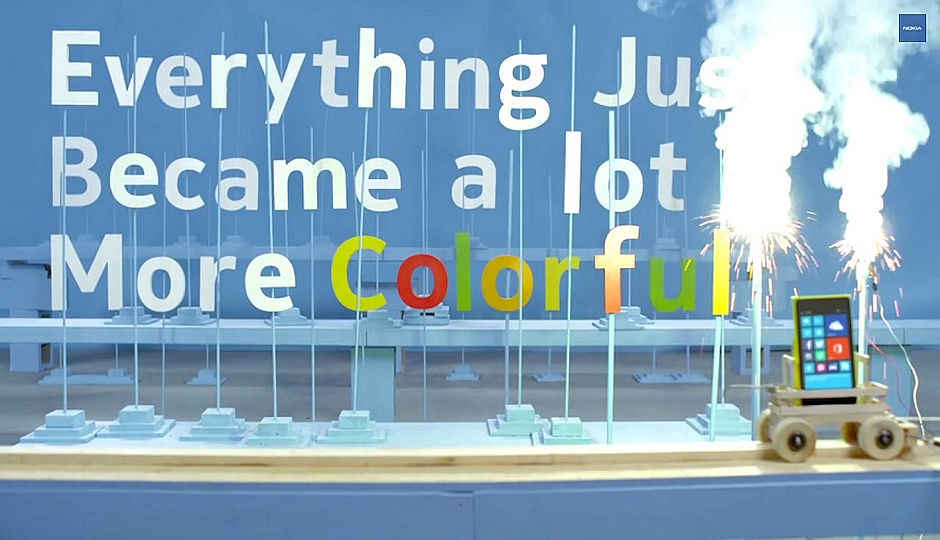 Nokia has put up a video to celebrate the partnership of Nokia services and devices division with Microsoft. The 77 second video clip shows Nokia's journey with the legendary Nokia 3310 handset setting off a Rube Goldberg contraption.
The video shows old floppy disks, tape rolls, the Windows XP wallpaper, Snake game, XBOX and then a Lumia which jumps out of a Window. It takes users through the evolution of technology culminating into the Nokia Lumia 920 Windows Phone reminding us that "everything just became a lot more colorful."
Nokia says in a blog post, "What better way to celebrate the coming together of our histories than with a Rube Goldberg machine, where every part has an equally important role to play in the larger story. Values, experience, technology, employees and fans...there are many elements involved in the change, and we're dedicated to bringing each and every piece together perfectly. "
The video was created by Column Five Agency which created the Internet Explorer "Child of the 90's" video, and Brett Doar the lead Machine Engineer, who made the GoldieBlox "Princess Machine" commercial.
Microsoft acquired Nokia's devices and services division in a $7.2 Billion deal recently. The deal closed last week and Nokia's 32000 employees have become a part of Microsoft now. However Nokia's Chennai manufacturing unit has been left out of the deal due to an asset freeze by the Indian tax authorities as a result of ongoing tax dispute. Nokia had filed an appeal with the supreme court which was rejected and the technology giant has been asked to pay $572 million as guarantee.
Source: Nokia