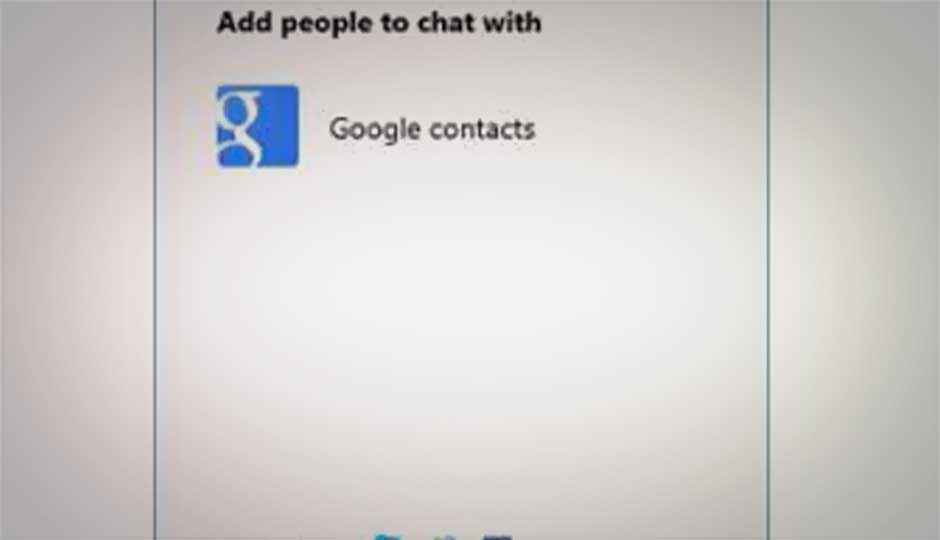 Microsoft has rolled out an important update to its Outlook.com, adding support to Google's chatting service, Google Talk. This means users can chat with their Google contacts within Outlook.com.
When you open the messaging section in Outlook.com or SkyDrive, you'll see a message that guides to set up chat with Google contacts.
As part of setting up the connection, you'll get a Google's authorization flow. Clicking on "Allow access" will enable Microsoft's chat to sync Google contacts and set up chat. However, you can customise this section via https://profile.live.com/services.
Microsoft's Google Talk support is available for Outlook.com inbox, calendar and People contact list, as well as SkyDrive.com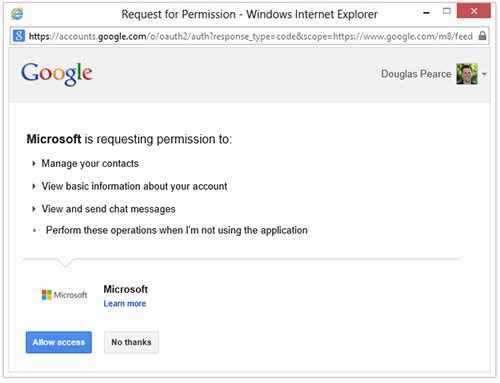 "If you're working together on a document with a Google friend, you can be chatting with them at the same time without leaving SkyDrive. You can even share a link to the document and edit it together in real time!," says Microsoft in a blog post.

Microsoft says Google chat integration will be available to users worldwide in the next few days. The company, however, warns about a few quirks if "you're jumping around between SkyDrive and Outlook.com, but that will be resolved as soon as the rollout is complete".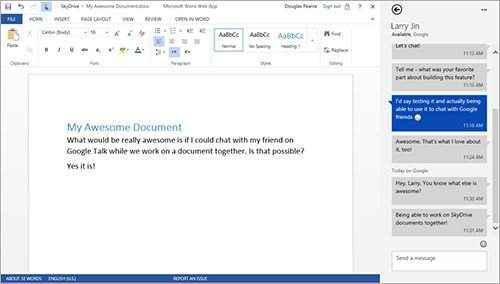 According to Microsoft, Outlook.com has now more than 400 million users across the globe. "If you're a Google customer today, it's even easier to make the switch. And we think that more of you will soon be talking about how your Google friends have gone to Outlook.com," concludes Microsoft's blog post.