Meritnation has announced launching a new website dedicated to students of class I to V. Called Meritnation Junior, the new website focusses on 'gamification of education' as well as helping parents guide their kids in early years. Unlike the main meritnation website, the Junior has more "fun" elements with a special focus on making learning easier. Meritnation has also launched a Math Tables app for kids. The app is currently available for iOS users only.
Meritnation Junior features a range of subjects such as English, Maths, Hindi, General Knowledge and Olympiad. It has unlimited questions to solve across subjects/topics, over 1,000 videos, over 5,00 topics and downloadable worksheets.
For kids, Meritnation Junior has a reward programme that is supposed to help encourage young learners. There are short video tutorials for children as well. Speaking of fun elements, the site has Potu, the mascot who helps make learning fun. A 'scorometer' on the website indicates the proficiency level of a child has reached on a given topic. The meter indicates 'beginner', advance and proficient.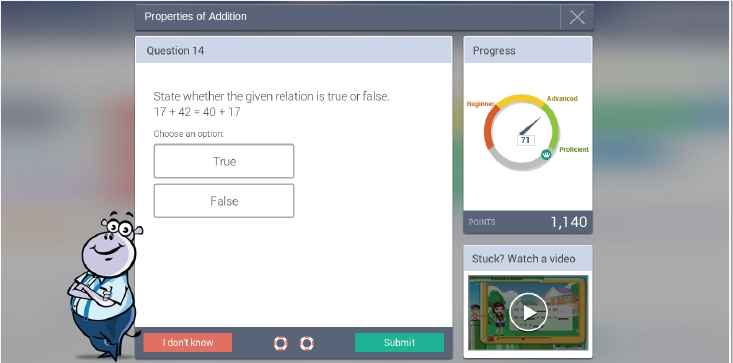 Scorometer, video tutorials and interactive quiz
For parents, Meritnation Junior has a special 'Parents Zone', which can be accessed through a separate log in. The zone allows parents to create tests and assign them to children. They can monitor their child's performance through comprehensive reports.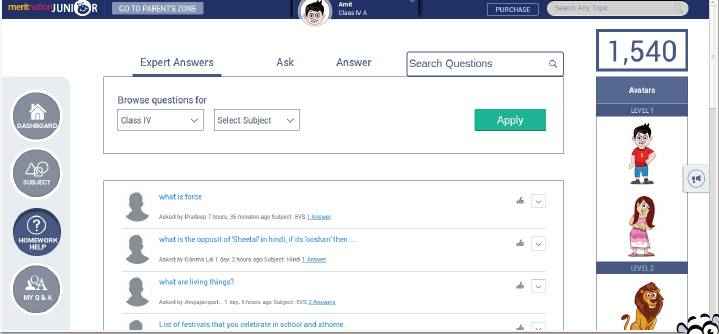 Meritnation Junior's parents zone
Speaking at the launch, Pavan Chauhan says: "With a platform dedicated to elementary aspects of every subject can be absorbed through fun and games. The idea is to give students to enjoy learning from a very young age and master their basics."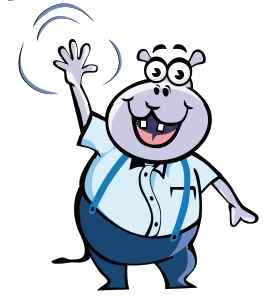 Meet Potu; Meritnation Junior's mascot
While Meritnation Junior offers free content, it also has option to purchase customised courses from the website, with price starting at Rs. 2,500 per annum.
Maths Table app
Meritnation has launched Maths Table app for kids on the iTunes. Available for free, the app features offline support, gamified questions and reporting tool for parents (speed, progress and troublespots). You can download Meritnation's Maths Table app from here.