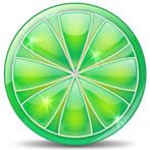 Lime Wire
and its founder will pay four major record labels and the Recording Industry Association of America (RIAA) $105 million to settle a copyright infringement lawsuit,
according to reports
on Thursday.
"The significant settlement underscores the Supreme Court's unanimous ruling in the Grokster case—designing and operating services to profit from the theft of the world's greatest music comes with a stiff price," said RIAA chairman Mitch Bainwol in a statement.
"The resolution of this case is another milestone in the continuing evolution of online music to a legitimate marketplace that appropriately rewards creators. This hard fought victory is reason for celebration by the entire music community, its fans and the legal services that play by the rules."
The settlement came after several meetings between representatives of the defunct file-sharing service and lawyers for Sony Music, Warner Music Group, Universal Music Group, and EMI Group,
the Wall Street Journal reported
.
The RIAA suit was filed in 2006 and is just one of several legal battles Lime Wire and its founder Mark Gorton face.
Lime Wire
shut down last October
following a court order to cease its services stemming from a lawsuit filed by the National Music Publishers' Association (NMPA).
Though the company had floated the idea of launching a new service separate from its shuttered P2P file-sharing service, Lime Wire announced in December that it was
shutting down for good
.
This month, a coalition of artists led by the founder of FilmOn.com
sued CBS Interactive and CNET
for facilitating downloads of Lime Wire and assisting in what the plaintiffs allege to be massive copyright infringement.
Lime Wire has been downloaded more than 220 million times via CBS properties like Download.com, according to the lawsuit. That accounts for about 95 percent of Lime Wire downloads until it was shut down by court order last year, the suit claims.
With additional reporting by Chloe Albanesius and Mark Hachman. Copyright © 2010 Ziff Davis Publishing Holdings Inc.