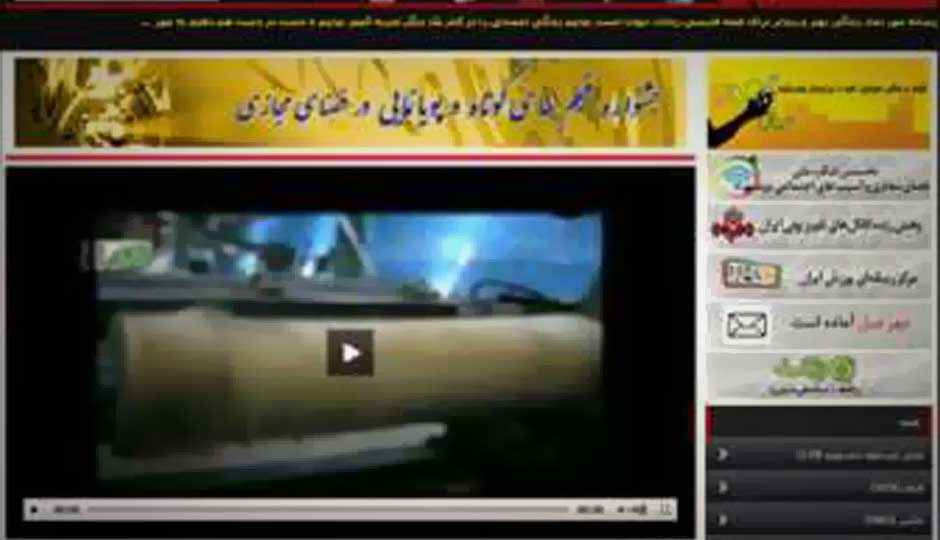 Iran has launched a video-sharing website called Mehr in a bid to provide local users an alternative government-approved Internet services. Mehr mainly focusses on Persian-speaking users and promoting Iranian culture, says the About Us page of the website.

"From now on, people can upload their short films on the Web site and access [IRIB] produced material," AFP quotes Lotfollah Siahkali, deputy chief of Islamic Republic of Iran Broadcasting as saying.
The new website comes at a time when the country is rumoured to be working on a country-wide Intranet, which allows the local authorities to have monitoring and restricting access to 'anti-Islamic' content. Iran had blocked YouTube since mid-2009 and deployed various filters to restrict Iranian's access to websites it considered 'anti-government'. Facebook is also banned in the country.
In September this year, the Iranian government blocked Google search and Gmail until further notice. The government then announced it is working on a "domestic Internet Network", which it says will improve cyber security.
Like Iran, there are quite a few nations such as China and Russia that are thickening their Internet filters. The issue was even discussed at the recent World Conference on International Telecommunications, which set off in Dubai to review regulations reached in 1988. Head of the UN telecommunications body Hamadoun Toure, however, quelled worries that the UN would authorise governments to monitor the Internet.
"Nothing can stop the freedom of expression in the world today, and nothing in this conference will be about it. I have not mentioned anything about controlling the Internet," Toure had said. "Many countries will come to reaffirm their desire to see freedom of expression embedded in this conference."
The Indian government has also time and again made efforts to control the Internet, social media in particular. According to Google's latest transparency report, India ranks second in the world for accessing private details of its citizens, only after the U.S.
The data reveals India had made 2,319 requests involving 3,467 users in the first six months. The U.S. made 7,969 requests, while Brazil, which ranks third, made 1,566 requests during the same period. Globally, 20,938 requests were made during the January-June period.
What do you think of governments across the world trying to restrict/control the Internet? Let us know in the comments section below: