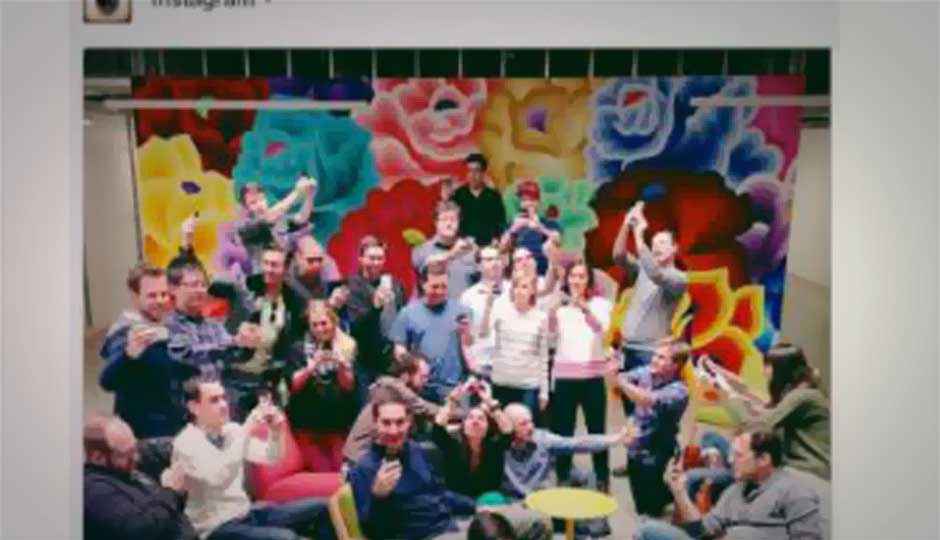 Instagram, the popular photo sharing social network, has clocked 100 million active users. This is big news for the network, considering all the hue and cry about the rewording of the terms and conditions for uploading content on the network. That was followed by a huge wave of "we will quit Instagram" trolling on various online forums. Apparently, that has not happened!
Instagram announced this by uploading a photo, and putting this caption with it, "Today, we're excited to announce that there are currently 100,000,000 active users on Instagram. You read that number right—one hundred million people use Instagram every month! We want to take this opportunity to thank every one of you for making this community such an incredible place full of creativity, support and openness. Instagram has always been a fast, beautiful and fun way to share your photos with friends and family, and you have helped make it so much more. This isn't just a milestone for us as a company, but one for the entire Instagram community. In honor of this, we want to hear your stories. Share your photos of what Instagram means to you and tag them #InstagramMeansToMe so we can hear your voices. We'll feature some of our favorite photos right here on our account. From our team to the hundred million people who call Instagram home, we say thank you."
Facebook, which owns Instagram, believes that the network could pose a threat to their business. "One of the services that is, I think, a quite formidable competitor is Instagram," David Ebersman, Facebook chief financial officer, told investors at the Morgan Stanley Technology, Media, & Telecom Conference. This is a huge testament to Instagram's own place in the social networking services business.
At the moment, while Facebook owns Instagram, it is not benefiting out of it, at least monetarily. And with the company now saying openly that some of its business is now shifting to its own other entity, we can expect a tighter integration between the two in the not too distant future. At the moment though, Facebook would do well to not tinker too much, and let Instagram grow as much as possible, allowing it to pass services like Twitter and Google .
Facebook had purchased Instagram last year, in a bid to strengthen its already robust position in the social networking business. While this is still far away from the 1 billion users that log in to Facebook every month, Instagram's 100 million is not far away from the 200 million users that Twitter reported back in December 2012. For a network launched in December 2010, it has been a steady rise for Instagram. The network also recently expanded the offering to be available via the web browser.
Source: Instagram