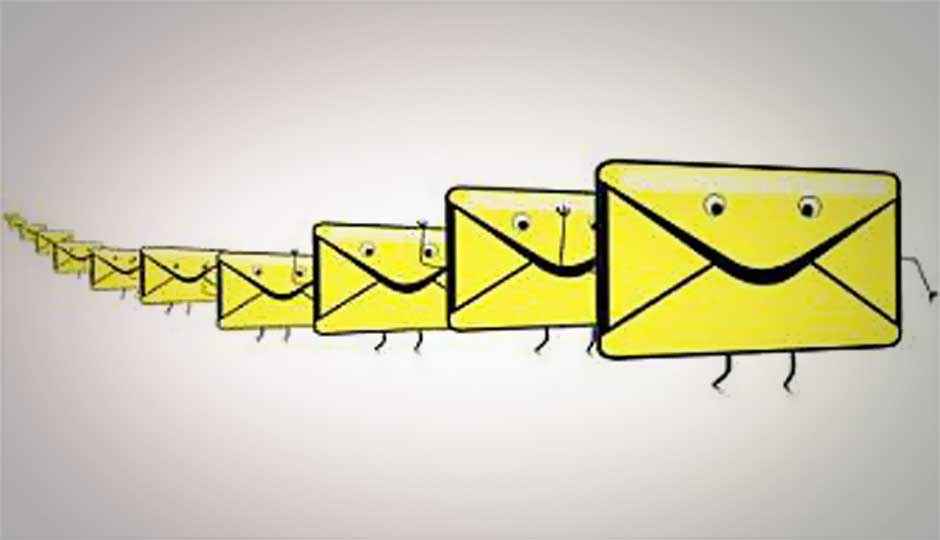 Times Group has announced permanently shutting down Indiatimes.com's e-mail service, Indiatimes Mail, with effect from February 18, 2013. According to a notice published on the website, Indiatimes Mail hasn't been accepting new users since November 19, 2012.
Here's the copy of the notice posted on Indiatimes.com:
This is to inform that the Indiatimes.com Email Service will stop accepting new users from 19th November, 2012.

The Indiatimes.com Email Service ("Service") will be discontinued and shall be permanently shut down with effect from 18th February, 2013 at 12 PM (Indian Standard Time).

You will no longer be able to send or receive mails or access your account for the purpose of reading mail and/or transfer any data (i.e. emails, tasks, documents, folders, appointments, and/or contacts) currently saved in your account post 18th February, 2013 – 12 P.M(Indian Standard Time).

You can continue to log in to all Times Internet Limited network sites using your Indiatimes.com email address.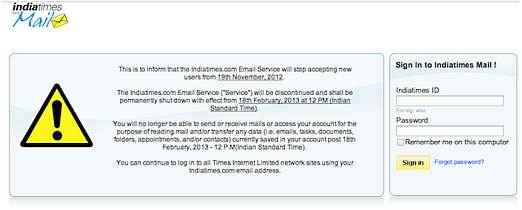 Times Group had launched the e-mail service in 1999 and relaunched it in 2007. However, it looks like the group wasn't able to generate much revenue out of it. In the meanwhile, other international e-mail services such as Gmail, Yahoo, Outlook.com (the re-branded version of Hotmail) and Rediff have gained massive popularity in the country – perhaps one of the main reasons behind Indiatimes' decision to shutdown its mail services.
Indiatimes hasn't yet revealed the number of users of its e-mail platform, therefore it is tough to determine how huge or small the impact of the move would be. Meanwhile, you can share your opinion with us on Indiatimes' decision to close down the mail service in the comments section below:
Source: Medianama