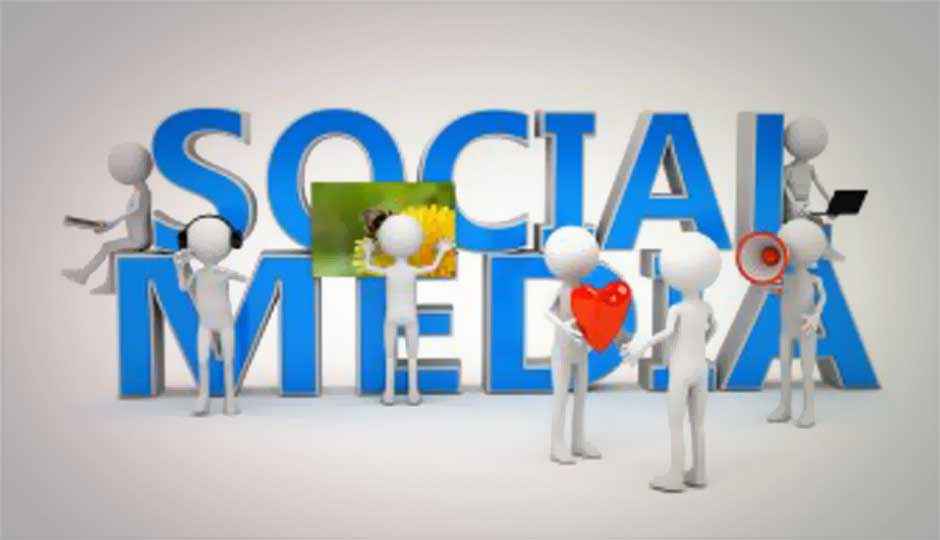 India is one of the key markets for the top international networking websites such as Facebook and LinkedIn. Facebook has about 43.5 million users in India, while LinkedIn has more than 20 million users in the country. LinkedIn claims it saw a 500 percent growth since it began India operations in November 2009. Both these networks offer customised services for the Indian audience and have gained immense popularity in the country over the years. While the international social media sites are reaping profits in the country, there are very few Indian websites that have managed to carve their place in the Social Networking segment.
Despite the fact that the Indians, especially the young generation, have been hyperactive on these networks, we are yet to have an Indian website that stands toe-to-toe against the likes of Facebook and Twitter in terms of user base and popularity within India. Most of the Indian social networks target small communities or similar interest groups.
However, websites such as ApnaCircle.com – an Indian professional network, BharatStudent.com – social network for students, Ibibo and Worldfloat.com have shown homegrown social networking websites have the potential to compete with the likes of Facebook and Twitter.
Worldfloat.com's founder Pushkar Mahatta recently revealed that his network had gone past 6 million users and is expected to hit the 10 million milestone very soon. "On Worldfloat you can do everything you do on Facebook. But we have added several unique features. The most important is virtual games," a Hindustan Times report quotes Mr. Pushkar as saying.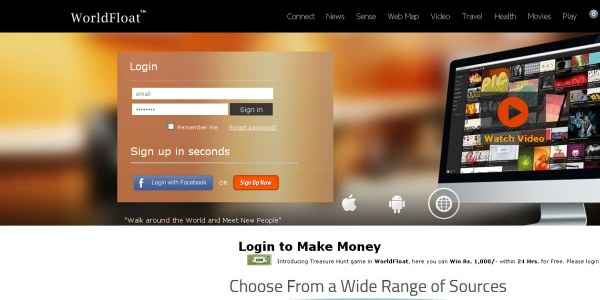 BharatStudent claims to have 5 million unique visitors per month with 40-45 million page views. However, Bharat Student focusses on being a student networking portal and mostly contains educational and entertainment content.
"Exam results and Movie reviews are attracting huge student crowds to Bharat Student. Bharat student is no.1 student networking portal not social networking," says the company.
On why are there very few social networking websites in India, Bharat Student adds: "The Reason is very simple. No one can compete with Facebook. Even Orkut was unable give competition to Facebook. That was the reason Bharatstudent joined hands with Facebook and Integrated features!"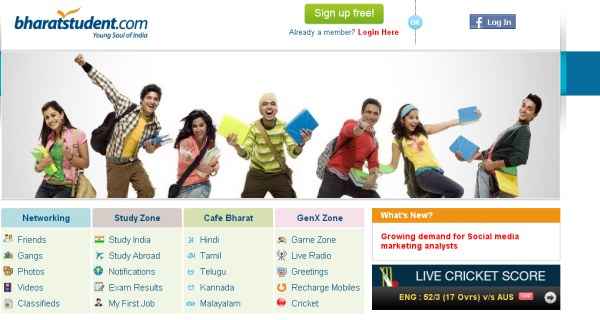 ApnaCircle.com is one of the popular professional networks in the country. ApnaCircle has over 3 million subscribed users in India. The site serves a younger demography with an average age ranging from 25-30.
"Our USP lies in our GLO-CAL strategy... Unlike other global networks, ApnaCircle.com is the online global network made for Indian professionals while possessing the customized and invariably consumer friendly features to help consumers leverage the global exposure through ApnaCircle - Viadeo - Tianji," says Yogesh Bansal, Founder and CEO, ApnaCircle.com in an interview with Digit.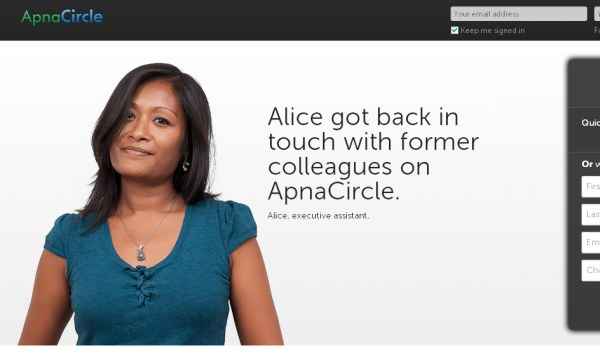 Yogesh Bansal also sheds light on how his website plans to compete with the international networks such as LinkedIn.
"ApnaCircle began as an Indian social professional network. The origin has always been Indian. So yes, we are the only local players who have succeeded to get where we are, all the other players if you see are international. We are aware there is a big market to capture and the nos. are only growing. There might be first movers, however, professional networking captures or caters to a need which is never ending in the consumer market, i.e., the need for business and career opportunities. An individual requires branding and it should be his professional obligation to do so. As that not only gives him control on what others view about him but also opens up an avenue of opportunities," he added.
"Talking from an Indian point of view, Indians are culturally and mentally bent onto education and career. Families go out of the way and support them in doing so. Given an appropriate return on investment they would not mind spending on themselves even on two different networks."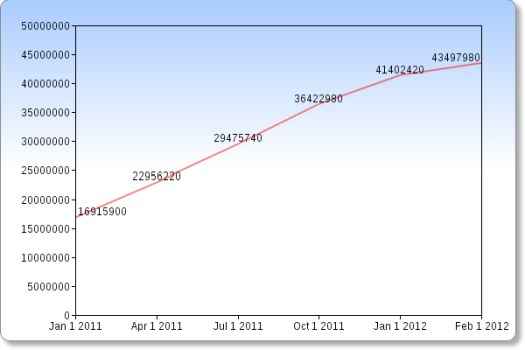 Facebook Users Growth in India
What Indian websites need to do... and the challenges they face
If the figures are to be trusted, the Indian social media sites are doing decently, though a lot has to be accomplished in the near future. When we talk about "a lot", we emphasise on quality, dynamism and most importantly, privacy.
One of the possible reasons behind why we prefer international social networking websites is the superior quality and dynamic features such as multimedia sharing and messaging. In addition to the exposure to global community, these sites have integrations with other popular websites.
Moreover, interest-based communities are already existing on these international websites. To tap the local communities, Facebook and Twitter have come up with customised services such as closed groups, language support, geo-tagging and ads.
If an Indian site aspires to surpass these sites in terms of popularity, it'll have to work on all the above mentioned aspects. There are certainly going to be more challenges in the way. Meeting the quality of the likes of Facebook and Twitter isn't going to be easy. The international sites are backed by a huge force of advertisers and a range of paid services. However, there are a host of Indian sites doing well in terms of revenues from advertisers.
There has to be a special focus on delivering something unique, which appeals to the Indian users as well as global community. The encouraging models such as ApnaCircle.com and Worldfloat.com have the potential of homegrown social networks. Given India's diverse culture, tastes and interests, a full-fledged Indian social network website can really do well.
Do you think an Indian social networking website can surpass Facebook's or Twitter's popularity in the country? Let us know in the comments section below: