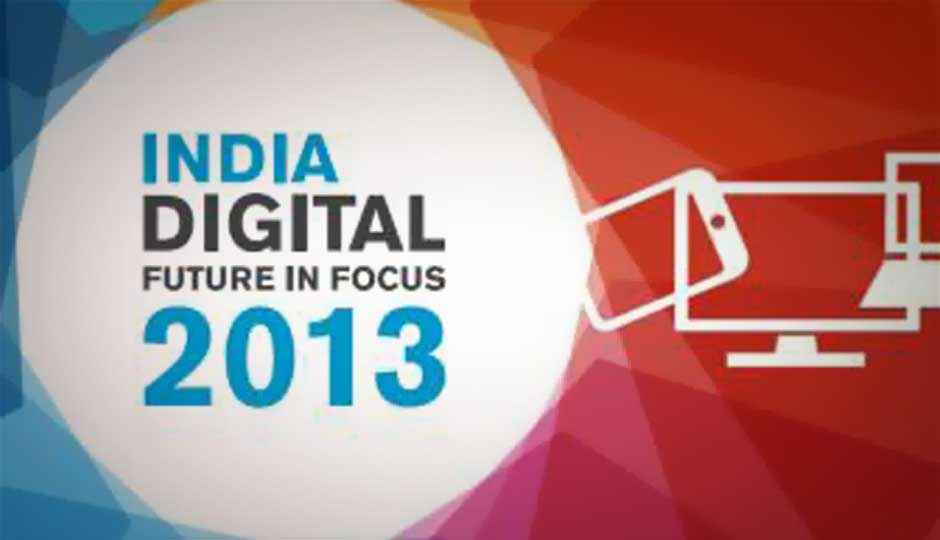 India has gone past Japan to become the third largest Internet population, rising to 73.9 million users – a 31% growth as compared to the last year. India is now behind China (second largest) and the U.S. at the top. The new statistics were revealed in the comScore study India Digital Future in Focus 2013.
According to the study, about 75% of Internet users in India are under the age of 35, making it the youngest skewing online population among BRIC countries. Across all age and gender groups, Women between the ages of 35-44 are the heaviest internet users in the Indian market.
The study further says the Indian blogging audience has risen by 48% in the past year to 36 million visitors. About 26% of category traffic comes from mobile phones and tablets. About 54 million internet users in the country watch online videos on their computer, showing a 27% increase over the past year.
Revealing the growth of e-commerce websites in India, the study says about 60% Internet users in India visit online retail websites. Myntra leads the segment in terms of users, while Flipkart has the highest per-user engagement. Jabong, Amazon sites and Snapdeal make it to the top five online stores in India.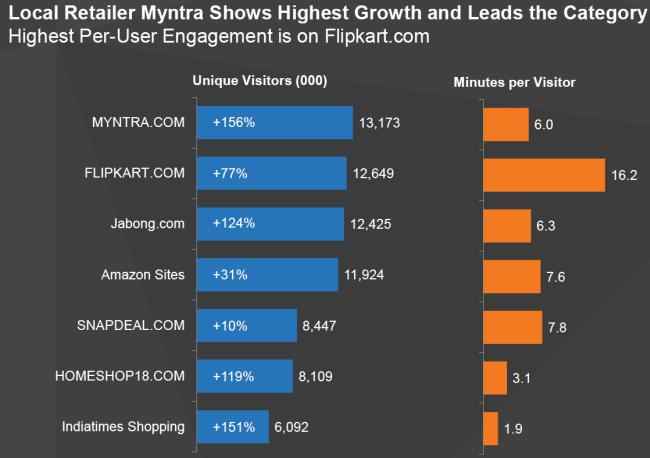 Social networking websites are still favourite online activity in India. Facebook is the top social network in India with a 28% Internet traffic growth and reach of 86%. On an average, Indian spend 217 minutes on Facebook every month. LinkedIn has emerged second top social networking site in India while Pinterest and Tumbler are the fastest growing networks.
Audience for online videos in India rose 27% with YouTube continues to be the top video property with more than 55% share.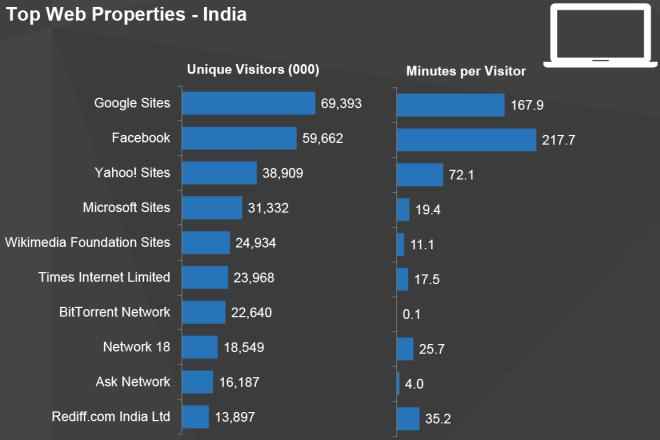 "This past year saw digital media's continued rise in prominence as part of peoples' personal lives and in business environments. Consumers are quickly becoming platform agnostic in their digital media consumption and in today's world they can choose when and how they'd like to consume content. It might be that they started watching a film at home on their TV, continued watching it on their smartphone on the way to work, and finished watching it in bed at night on their tablet. It's the pinnacle of convenience for consumers, but an utter headache from an audience measurement and advertising analytics standpoint," says the study.
"comScore has adapted to thischanging digital world to become a trusted resource for understanding cross-platform consumer behaviour and enabling multi-platform unification of all data.Consumers have already adopted multiple platforms and devices – now it's the businesses who need to follow if they desire a unified, platform-agnostic view of consumer behaviour."
You can download the comScore study India Digital Future in Focus 2013 from here.