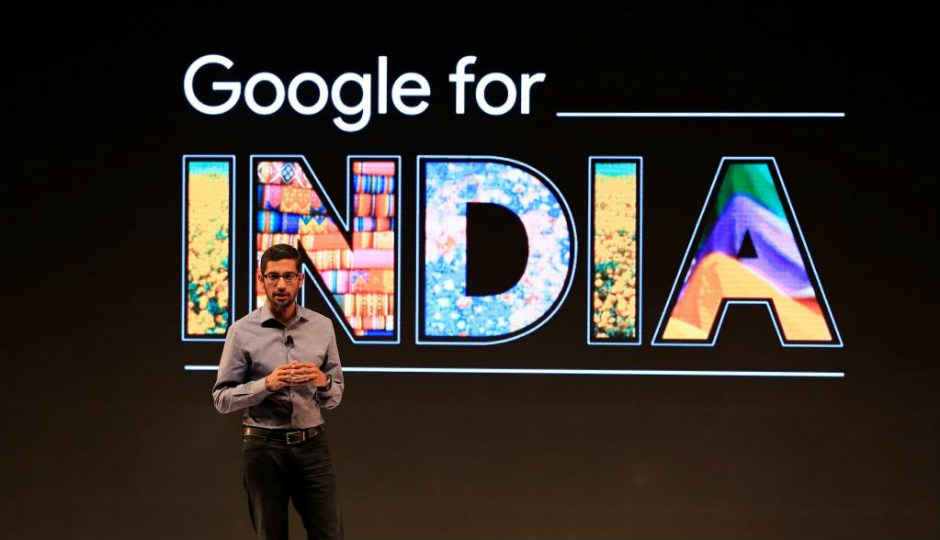 The conversation about Internet connectivity in India has been confined to the rise of 4G for a while now. Telcos like Airtel and Vodafone have already started 4G services in various cities, while everyone awaits Reliance Jio's entry, hoping it would boost faster data services that we all yearn for. Smartphone adoption has been growing in India at an absurdly fast pace, and literally, everyone wants a piece of the business that this market brings with it. But really, what we miss out among all this is that, while India does have 2G, 3G and 4G networks operational, the state of the Internet in the country is anything but good. Interestingly, of all companies, Google took up this question today, even if it was inadvertently.
How did Google do that? The company has been at the centre of the smartphone revolution, but at its event in India today, Google mentioned 4G and faster Internet speeds, exactly zero number of times. A lot was said about what the company is doing for India, and Google is doing a staggering amount of work to ensure that its services can function on 2G networks. Yes, you read that right, 2G networks.
The recently-launched Flipkart Lite website is the first of what Google calls its 'Weblite initiative'. The best way to understand this would be to imagine a toned-down version of web apps. Flipkart Lite is, in essence, a web app, but one which eliminates javascripts in order to consume less data and hence, load faster on slower networks. According to Google, websites adhering to the Weblite program will run four times faster, and use 80% less data. It is important to note that Flipkart Lite wasn't officially connected to Google's Weblite initiative, but is a good example of what it is.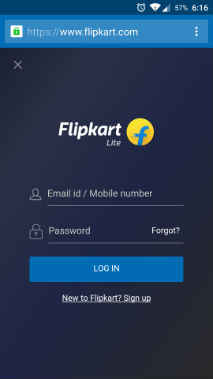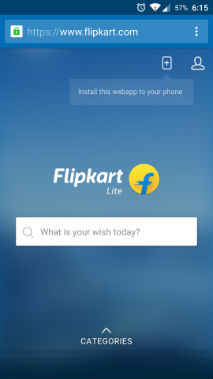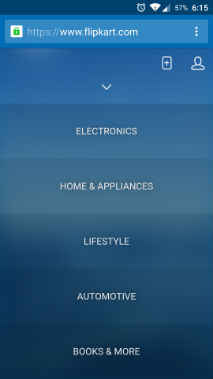 Flipkart Lite is the best example of Google's weblite initiative
In addition, Google spoke about efforts that it is taking to make Search faster on 2G networks. The message is not that hard to understand. While India is a big market for Google (India is the second-largest source for Google Search on mobile, behind only the US), the company doesn't recognise this as a high speed Internet playground. Most of the country's market comes from Tier II, III and IV cities, and the state of the Internet in Tier I markets isn't any good, either. While operators may boast networks as fast as 70Mbps (like Reliance Jio's 4G networks coming soon), the coverage is horrendous.
In fact, even the fact that Google is working on bringing WiFi connectivity to railway stations in India is testament to slow Internet speeds. Google says speeds on its WiFi services will be above the government's standards for broadband speeds. Interestingly, the government's standard lies at 512kbps, and has been under debate to be increased to 2Mbps. Google will start its WiFi services with Mumbai Central in January, while following up with 99 stations in 16 zones under the Indian railways. What is the first thing that happens when you walk into a railway station? Your network drops to Edge or below, of course.
Google wouldn't disclose the speeds that its WiFi services would promise, saying only that users will be able to stream HD quality videos on it. India's problem with data speeds, though, are directly related to its population. Why does your network keep dropping speeds? It's because of the fact that at any given point of time, there are thousands or more using the same network. The infrastructure set up can't support all of these people, because of which you don't get speeds. Imagine you have a 1Mbps connection at home and there are 15 people downloading stuff on it. You get the gist.
Unlike Microsoft, which talked about all its cloud services etc. at the recent Lumia launch, playing up India's 'upcoming fast data networks', Google didn't. Because, India doesn't have the network that you need. With its announcements and presentations in Delhi today, Google made it amply clear that despite all the advertisements that you see, India doesn't have the network infrastructure for fast data networks.
Other Popular Deals
Samsung A7 2016 Edition Golden

Rs. 18990 *

Buy Now

Mi Redmi Y2 (Gold, 3GB RAM,...

Rs. 8999

Buy Now

Redmi Note 5 Pro (Gold, 4GB...

Rs. 10999

Buy Now
*Includes Cashback
​