Hacker Legion has acquired quite the notoriety in the past couple of weeks, but the group is doing it all for publicity right now. Why? "For the bigger picture, of course," says Legion, in the most secure conversation I've ever had with anyone. It didn't take much doing to get in touch with them either. The response to my email from yet another encrypted service was prompt, to the point, and the conversation started quickly.
So, what's this bigger picture, then? "You will know by the end of this month, when we release the _COMPLETE_ email dumps of everybody we've owned so far," Legion tells me. To my discredit, I misquoted the The Washington Post's article to them, calling Legion a "kid in India". Turns out, "kid from India sounds just about right ;)", according to Legion. At least one of them is a 20-40 year-old Indian by birth, but living elsewhere.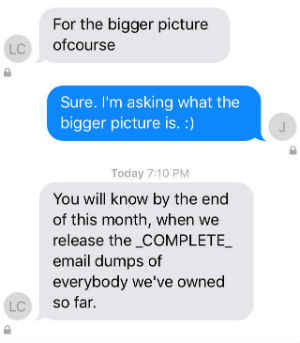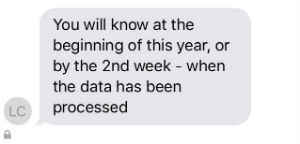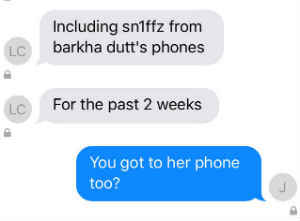 Legion isn't related to the influential hacking group Legion of Doom (LOD), it's a completely independent group of people, apparently in the "higher single digits", according to The Post. Legion has "sniffz" from Barkha Dutt's phones, for the past two weeks, which will be a part of the data dump it plans early next year. "You will know at the beginning of this year, or by the 2nd week - when the data has been processed," said Legion.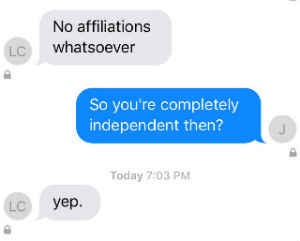 The dump may not be limited to the individuals Legion has already hacked. The group plans to go after high-powered individuals. We all know Lalit Modi is in the line of fire next, but Legion says more are on the way. Who are they? "All the corrupt people you can think of, from A to Z," says Legion.
There was no point in asking about individuals who have been proven to be corrupt. So, I did the next best thing, chose some of India's most high-powered personalities. Who's the one on all our minds? Adani? No, Ambani it is. "I hate that guy," said Legion.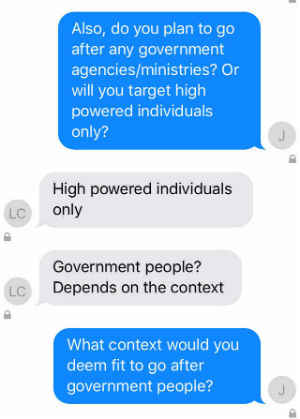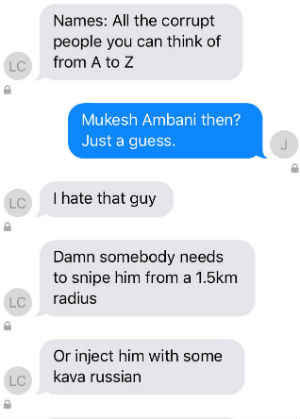 You know those rare times when you feel a person's emotions even through instant messaging? This was one of those. In the next three messages, even as Legion described what all he or she would like done to Mr. Ambani, they clarified that he is not one of their current targets.
Legion also plans to keep away from the Government at the moment, or that's what they told us. "Government people? Depends on the context," says Legion. This context can be created by "Talking bullsh*t" to start with. We now know that the group is planning to expose emails secured from servers belonging to sansad.nic.in.
The next obvious question was the hot topic of demonetisation and if at all the move weighed in on Legion's actions. Turns out, it didn't. The anonymous hacker revealed that s/he is of Indian origin but not a resident, and the long-winding queues and cash woes aren't a motivating factor. Turns out, the notorious hacker doesn't have an Indian passport and visits the country only on vacation.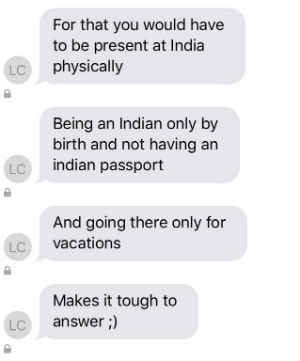 The difference in time zones has put our conversation on hold for now, but while we don't yet know (and probably never will) who Legion is, the short conversation still tells us about "who" he or she is. Right?
Other Popular Deals
Samsung A7 2016 Edition Golden

Rs. 18990 *

Buy Now

Mi A2 (Black, 4GB RAM, 64GB...

Rs. 11999

Buy Now

Realme 1 (Diamond Black, 4GB...

Rs. 10490

Buy Now
*Includes Cashback
​