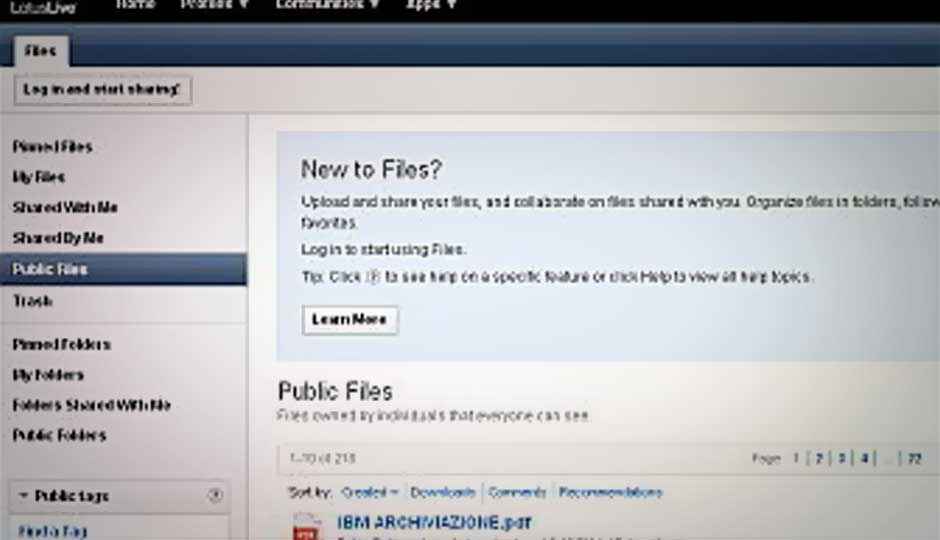 IBM has joined the intensely competitive battle between Google's Docs / Apps and Microsoft's Office 365 / SharePoint / Exchange / Lync, with the announcement of its own cloud-based productivity and collaboration applications – IBM Docs and IBM SmartCloud for Social Business.

IBM Docs, currently in beta (you can find it here), was revealed in a video preview, and will only be available to the general public later this year. It will come with IBM SmartCloud for Social Business (formerly IBM LotusLive) suite for internal and external collaboration, with social networking, file sharing, online meetings, e-mail, calendar and instant messaging features. As for productivity, IBM Docs will feature word processing, spreadsheet, and presentation apps.
Elaborating its productivity and collaboration suite's benefits, IBM released a statement about IBM Docs:
"IBM Docs allows organizations, both inside and outside the firewall, to simultaneously collaborate on word processing, spreadsheet and presentation documents in the cloud to improve productivity. IBM Docs authors will be able to store and share documents in IBM SmartCloud, co-edit documents in real time or assign users sections of the document so they can work privately easing the management of multiple revisions from multiple authors in team-based documents."