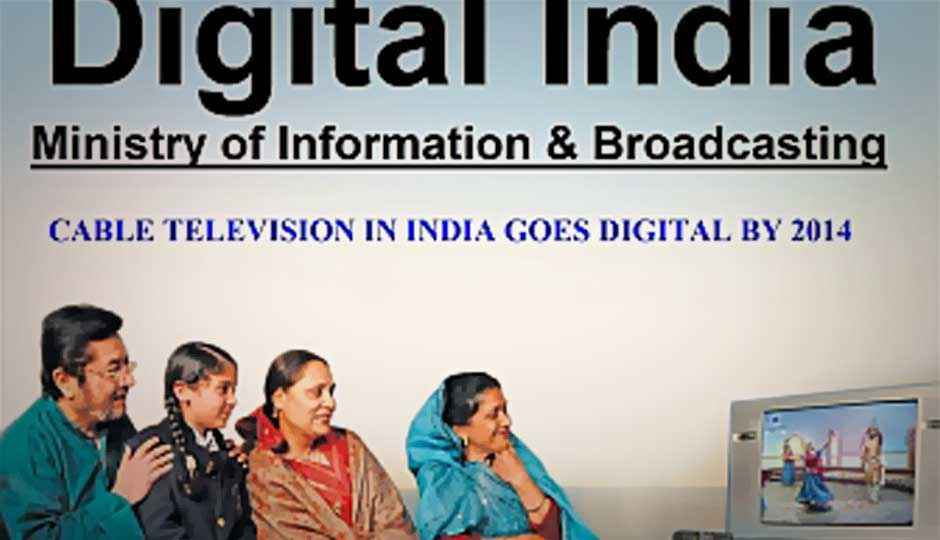 The Ministry of Information and Broadcasting has now decided to use the power of social media to address the issues related to the digitalisation. The ministry has created a Facebook account, through which it also aims to have more direct communication with the key stakeholders. The Facebook account is likely to help the ministry create more awareness among public about its policies and taking up a wide range of public concerns.
The ministry's Facebook account also features answers to some of the frequently asked queries and also provides users direct links to other organisations associated with digitisation. The government officials hope that the ministry will now efficiently deal with stakeholders such as multi-system operators and cable operators as well as provide a source of information for individuals.
It's learnt that the ministry plans to complete the digitisation of Cable sector by December 31, 2014. In the first phase of the plan, the ministry will digitise services in the four metropolitan cities of Delhi, Mumbai, Chennai and Kolkata by June 30 this year. Check out the I&B Ministry's Facebook page here.
Also read,