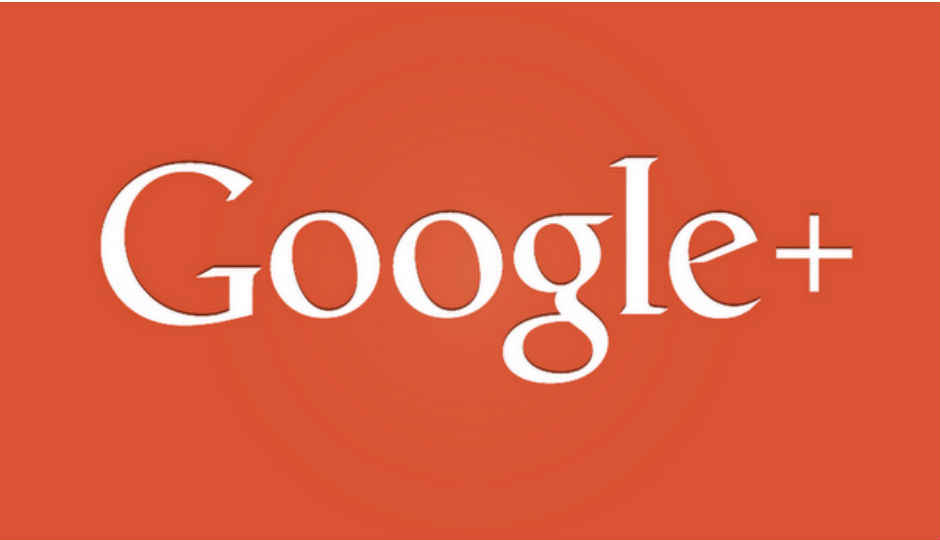 Google Plus has gone through quite a few changes in April 2013. Many of those changes have simplified the interface, giving it a more Facebook-like appearance. When it comes to the basic user interface though, Google Plus streamlines quite a lot. And honestly, who wouldn't want to be able to access everything quicker?
Access everything quicker
A new Ribbon system has been introduced. Look to the left of the page and you'll find shortcuts to your profile, photos, circles, events and more. If you dislike the clutter, left click and drag the ribbon into the More folder.
While updating, you can tinker with the various tabs above your status bar to filter notifications. This not only allows you to view and switch between groups of circles, but you can now create posts for circles that are automatically selected.
Select a tab, and then look to the far right, next to the Settings icon. You'll see a slider bar, this lets you customize just how much of a particular group you want to see in your stream. Pull it left to minimize the number of posts from said group or right to maximize the same.
Hangouts have been given far more prominence than before. It now has it's own section, with a list of on-going hang-outs, and can be accessed from the Ribbon bar. On-air hangouts, and those open to the public can be viewed here. The list is constantly updated, so you never have to search too deep for strangers to stalk.
Find hidden options
Google 's new interface emphasizes a cleaner look and hotter visual impact. "So that's why pictures are so much prettier now!" you must be thinking. And you're not very far off. Icons and options are now visible by, say, hovering your mouse over a picture.
The new "activity drawer" located below a post helps mask numbers as well. Click on the drawer, and you'll see a list of people who've 1ed and reshared the post in question.
Go to a person's profile, and you'll see a small circular icon next to their name. Hover the mouse over it, and you'll be able to view the Circle status between you two. A single left arrow indicates you're being followed. Two arrows, left and right, indicate you're both following each other. If email is enabled, you can click an email icon to directly
mail them.
A small gray overlay has been introduced for viewing photos. When viewing an image, the overlay will display other photos from the same user. Hover the mouse over a video, and the overlay displays the title, which you can click on to view the video link.
Change cover photo
You can now do away with the scrapbook photos of before, and have a large banner on your profile, a la Facebook. For this go to your profile ribbon. Once on your profile, hover the mouse over the banner. Click "Change cover photo". You now have options for uploading your own photo or choosing from the ones available. Hit save and you'll be able to resize the photo as you like.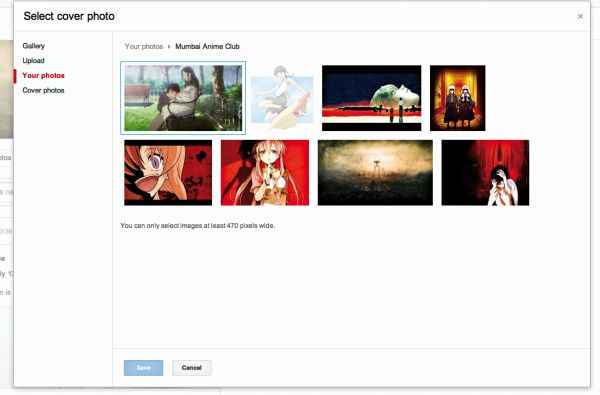 You can upload your own images for the new Cover Photo
Set up events
"Events" is a brand-new feature, which encompasses your invitations to Hangouts, real world events and online events.
To create your own event, just navigate to the events ribbon. On the upper right corner, click on "Create Event". This will bring up a menu, with which you can choose the theme. It seems minor, but a lot of them are animated, which looks great. You can of course add your own images as well.
Set a title for the event and date/time (synced to your Google Calendar to avoid any conflicting dates), details of the event, etc in the blank fields. You can invite people through circles or email IDs - even if they're not on Google .
Click on "Event Options" to bring up the more advanced features, which include Google Hangout (that makes it online only), "On-Air" (so it'll be broadcast on Google and Youtube) and adding additional fields. This includes fields for a website URL, YouTube links, details for reaching a place and more. Once done, just hit "Invite" and you're set.
Explore party mode
One of the upcoming JellyBean's features is "Party Mode" which allows pictures and media taken by members attending the event to be automatically associated with said event and appear on that page. Live Slideshow does something similar: hit "Play live slideshow, located above the title of the hangout/event, and you'll be able to view photos of the event, as they're being uploaded, in an automated slideshow.
To enable Party Mode, simply accept an event invite from your mobile. You'll receive the option to enable it, and it will also notify people in real time when you've arrived. From here, any photos and videos you take will be automatically uploaded to the event page. Party Mode automatically shuts off when the event ends, but you can also choose to disable it any time via the pull down menu in Android.
Keep an eye on trending topics
Trending topics has also been added, for all the Tweeple out there. To the left of your steam, you'll see a small bar indicating the top trending topics on Google .
Click on any topic, and you'll be able to view related posts, as well as create a new post on the same for other viewers. An interesting options is being able to save your search for a topic. Look next to the Settings icon when you're on a topic's page and hit "Save this Search". You can now navigate directly to that page from the notifications filter above your status bar.
You can also head to the explore ribbon for a few suggestions for Circles along with an expanded list of trending topics.
Uncircle Inactives helps you remove inactive circles easily
Extensions and Plug-Ins
Uncircle Inactives is a Chrome app that allows you to remove inactive users from your Google network. Install the application and specify a "No posts since" date, and this will show who hasn't posted since then, thus allowing you to clean them out faster.
The new YouTube app adds playlists to hang-outs. Search for the videos within the hang-out using the Youtube application, and click "Add videos to playlist" for the entire group to view. You can also save the playlist for later viewing. Each person can add to the playlist, and moderating options allow for removing unwanted videos.
Google has also announced Takeout support, which transfers circles and connections between separate accounts. Simply head over to Google Takout and click "Google circles transfer tool". It requires a 7 day waiting period, and you won't be able to add, remove, block or ignore people or share content during that time. You can also simply download all of your Google data, if there's anything you want to back up during the process like comments and posts.