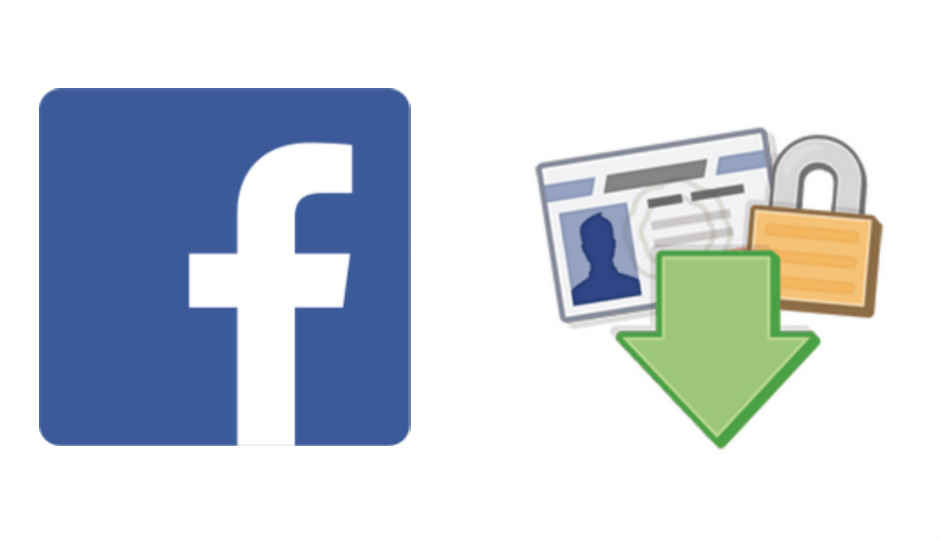 Facebook's recent fall from grace over the Cambridge Analytica scandal is proof that the social media giant is spinning out of control rapidly. What was once a platform for sharing ideas and connecting with friends, has become a leaky outlet of intimate personal data. Facebook's policy of allowing third party developers to leverage public profiles may not be new and alarming, but the fact that these third party developers can store the data on their own servers and even sell it to others for more targeted advertising is a massive concern. So much so that a global trend to #DeleteFacebook is underway and people are deleting and deactivating their accounts left, right and center.
Facebook is like the third-largest country in terms of its user base. And just like how a country stores information about you — Your address, contact information, activity and the likes, Facebook also stores everything that you have been doing on the platform since you joined. For a lot of people, their lives have been documented on Facebook right from when they were born. We have been getting likes on our photos even before we truly learnt the meaning of the internet. As a result, Facebook knows almost everything about you, me, and all of us. And, one can actually see everything Facebook has on them. More importantly, Facebook has become a source of networking and many have forged professional connection in the social media platform.
As a result, even if you want to delete Facebook and be done with it, you will stand to lose your memories, photos, and even your connections. But there's a way out.
The social platform gives users an option to download all the data it has stored about you. You need to go to Facebook Settings on the desktop app and look for a "download a copy of your Facebook data" option. This is the Pandora's box of all the information you have uploaded on Facebook, including your status updates, activity logs, photos and more.
There are multiple reasons to keep a copy of your data. For one, it is always a good practice to maintain backups of vital information. Your Facebook profile is pretty much a confirmation of your identity and it is handy to keep the data handy. But more importantly, keeping a copy of your Facebook data matters the most if and when you choose to deactivate or delete your Facebook account.
Now that this scandal has surfaced, it's not totally unlikely that you will fall out of favour with Facebook. You can choose to kick the bucket on your social media addiction and decide to socialise non-virtually. In fact, Facebook reported people spent 50 million hours less on the platform last quarter. So, if you decide to permanently delete your Facebook account, don't forget to make a copy of your data.
This is how you do it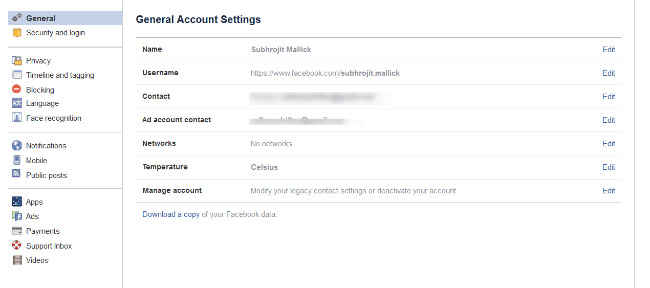 Go to Facebook's desktop site. Click on the down arrow beside your profile picture on the top right corner and head to settings. Inside General Account Settings, you will find "make a copy of your Facebook data." You will be taken to another page where you will be asked for your permission to "download archive." Once you click on it, you will be asked for your Facebook password. Facebook will then ask for sometime to prepare your archive. You will get a notification that your archive is ready for download. It took me around 20 minutes to receive it. Once you get the notification, click on it and start downloading.
My archive was around 470MB with all my photos, videos and messages. I am not an avid uploader of photos and videos on the platform, so my Facebook life's file size was pretty small. If you like to keep your profile up to date with all your photos and videos, it is likely that the archive will be larger in size.
What's in the archive?

The archive consists of your messages, videos, photos and other textual information. You will find a file called 'Index' which contains your personal information that is saved on Facebook including your birthday, email ID, the date you joined, every music, movies, TV show, books and other things you've told Facebook you like, and more.

This is the gateway to your offline profile.
Other than this, you will find folders containing all the photos you have uploaded including your wall photos, albums, profile pictures and cover photos. However, the photos you are tagged in, won't be a part of this archive as those photos belong to the friend who tagged you in them.
Another folder will house all the videos you have uploaded. Once again, videos you are tagged in won't show up for the reason stated above. A messages folder contain all your chats with your friends.
Finally, there will be a folder called HTML that will allow navigating through all your data easier by giving an interface to access them. The folder has HTML pages housing information on the ads that have targeted you, the apps you have connected with your Facebook account, events you have attended, friends you have, a list of all your active sessions — you get the drift.
Additionally, the HTML pages, apart from showing the photos and videos you have uploaded, will also show the comments you have received.
Essentially, this is a comprehensive offline version of your online existence on Facebook. Check out the full list of categories of data here.
Why should you care?
For one, this gives you a comprehensive account of all that Facebook knows about you. Those who have been on Facebook for long will have half their lives documented on the platform right from what they ate five years back to the music they shared back when they first joined. It's a good way to review all the information one has shared with the social medium.
Moreover, the offline copy will give you access to all your Facebook data even if you don't have an active internet connection.
Additionally, just in case you decide you quit Facebook, make sure you download a copy of everything you have shared online on the platform, as permanently deleting the account will delete everything from Facebook's servers as well and there is no way to get it back.
Other Popular Deals
Samsung A7 2016 Edition Golden

Rs. 18990 *

Buy Now

Redmi Y2 (Gold, 3GB RAM, 32GB...

Rs. 7999

Buy Now

Redmi 6 Pro (Black, 3GB RAM,...

Rs. 8999

Buy Now
*Includes Cashback
​