Google turned 17 yesterday. In true Google style, the search engine giant presented itself with a doodle, one that took us back to the '90s web and computer world. The doodle shows an old, plastic PC, its CRT monitor display the 'Google!' logo, a lava lamp, a Lego-made server, and Linux's affable penguin peeking out from behind the monitor.
Google's celebratory doodle was a throwback to the nascent days of the Internet, that has since connected the entire world into a glittering network web. Google has played a pivotal role in making internet access commonplace, and creating a world where 'googling' has actually become a crucial action. The doodle is reminiscent of days of small screens and slow internet connection speeds, taking us back to the days of when it had started.
Google celebrated its 17th birthday on September 27. However, the date has been a matter of contention over time. September 27 has been marked as Google's inception date since 2006. In 2005, the date was September 26. Google has been marking its birthdays every year since 2002 with a doodle, with its first doodle being put up on September 8, 2002. The first time it underwent change was in 2004, when the doodle was put up on September 7.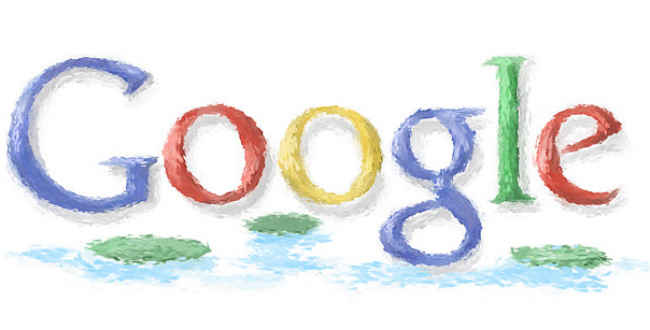 One of the first Google doodles, commemorating Monet's 161st birthday
Google's tradition of celebrating important days with custom doodles have been a long-standing custom. One of the first doodles by Google dates back to November 14, 2001, when Dennis Hwang, Google's first doodler, created an impressionist Google logo to celebrate Oscar-Claude Monet's birthday. Among a few notable doodles in recent times, Google has come up with interactive doodles in celebration to the 216th anniversary of the parachute jump, Schrodinger's 126th birthday, Roswell UFO sightings' 66th anniversary, Franz Kafka's 130th birthday, Charles Dickens' 200th birthday, 40th birthday of Rubik's cube, Earth Day 2015, and of late, the 86th birthday of Nargis, the late Indian Bollywood actor.
Doodles have been Google's way of paying homage to some of the world's most important days and dates, often with a trivial game or two as part of its doodles.
Other Popular Deals
Samsung A7 2016 Edition Golden

Rs. 18990 *

Buy Now

Mi Redmi Y2 (Gold, 3GB RAM,...

Rs. 8999

Buy Now

Realme 1 (Diamond Black, 4GB...

Rs. 12990

Buy Now
*Includes Cashback
​