Google has posted a third doodle celebrating the holiday season this year. Earlier, Google had posted a doodle for Christmas eve and another one for Christmas Day under its Happy Holidays series.
The latest Google Doodle depicts an isolated snow covered house, with a bright star lit background and Google written below it. Snow is seen coming out of the chimney against the starry backdrop. If you move your cursor over the doodle it states, "'Tis the season!"
On clicking the image, users are taken to a Google search page, with shows results for term 'Happy Holidays'. The search page shows news results, few images and videos, and a "Happy Holiday" song, by Irving Berlin.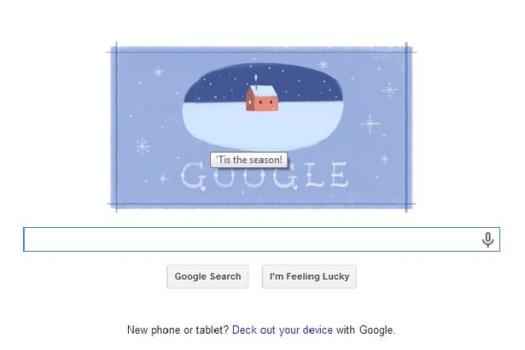 Google's Christmas Day doodle showed a city with lit buildings and a Christmas tree. The festive city also had traffic against a backdrop of lights with Google written underneath.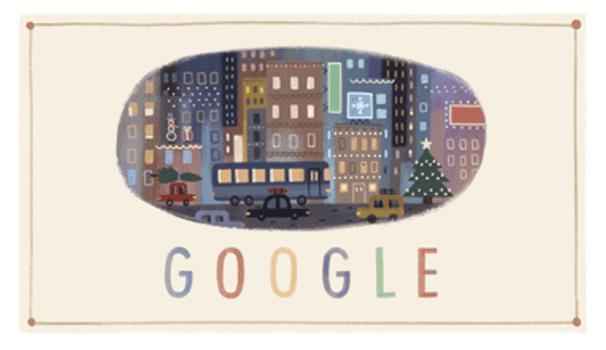 Google's Christmas eve doodle showed two children riding a sleigh in a snow covered winter scene with the message Happy holidays. The Christmas eve Doodle depicted a winter scene, with snow covered ground and leafless trees. Google has also launched a Santa Tracker on Christmas eve which showed a countdown till Santa leaves for his journey around the world to deliver gifts to children. The Santa Tracker has a calendar with new games, songs and videos for each day of December. Users will also be able to view Santa's journey on their TV's with Chromecast. Google is also planning to launch a Santa Tracker app for Android this month.