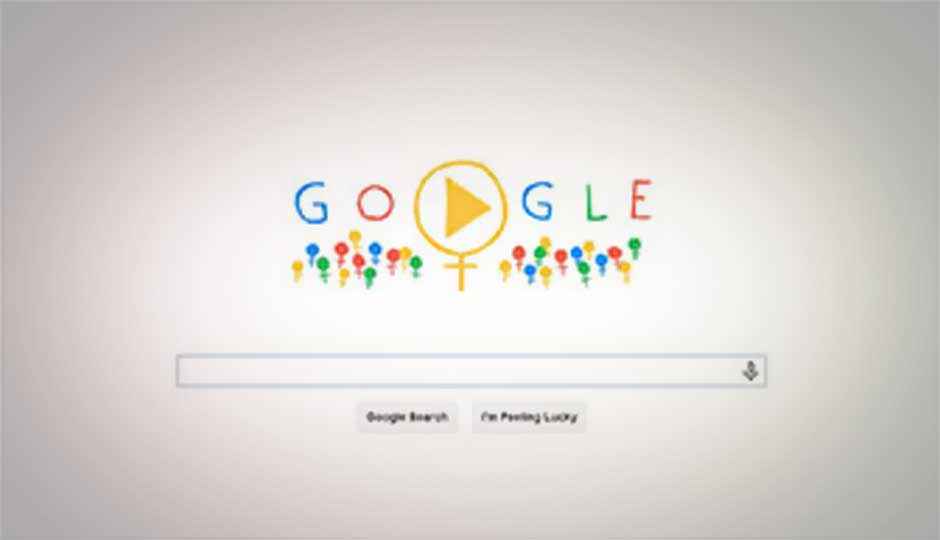 Google has put up an interactive doodle to celebrate the 'International Women's Day 2014' today. The doodle showcases a cute cartoon 'Dora The Explorer' as well as some prominent women like Asha Bhosle and Malala Yousafzai.
The doodle has a Roman symbol of Venus which represents women in a playful way with the second 'O' in the Google logo featuring a big yellow play button that starts rolling colorful balls indicating the circle of life. The smaller symbols of Venus around the main character look as if standing together in a party or a concert. The animated doodle gives way to a short YouTube video of women from around the globe wishing every one a Happy International Women's Day. The video ends with a green banner below the Google logo, wishing Happy International Women's Day.
"Women have historically been underrepresented in almost all fields: science, school curricula, business, politics-and, sadly, doodles. In addition to our continued effort for doodle diversity and inclusion, today's truly International Women's Day doodle features a host of inspiring women from around the world, including the President of Lithuania, a brave Pakistani education activist, an ever-curious explorer, and dozens more," Google says explaining the doodle.
Google had recently posted a doodle in gay pride colors to protest the Sochi 2014 Winter Olympics in Russia. The doodle showcased the fundamental principle of the Olympic Charter on its home page along with a doodle showcasing six Winter Olympics disciplines presented in the colors of rainbow flag that represents gay pride.