So, now you no longer need to fake British or American accent to use Google's voice search. At its Google Cafe hosted in New Delhi, Google announced adding support for Indian dialect to its Voice Search. Google hopes the move will help improve search experience for Indian users and find answers on the web quickly and efficiently.
To make Voice Search more India-centric, Google worked with over 700 volunteers in India, collected spoken utterances. "Our volunteers are asked to read popular search queries in a variety of acoustic conditions such as in restaurants, out on busy streets, and inside cars, to best reflect real life and the role Search has in helping connect users with relevant information they need to go about their day," says Google in the release.
"From asking Google where you can watch the latest movie to finding out cricket scores at the touch of a button, Google is there to help you get the answers you need. We're delighted to showcase the improvements we've made to Search for Indian users today. These features demonstrate Google's commitment to India and to continually improving Indian users' search experience,"says Mr. Sandeep Menon, Head of Marketing, Google India.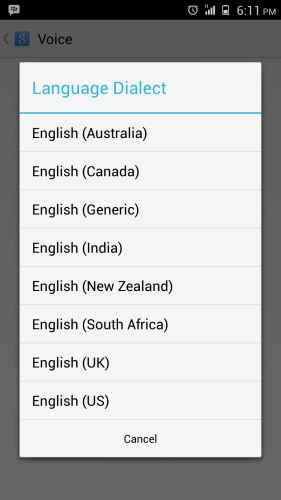 Voice search is available for Android 2.3+ and up, iOS devices, via the Google Search App (available for download from the App Store) and to desktop computers via the Chrome browser. To get the Google Search App for iPhone, you can follow this link or search for 'Google Search App' in the App Store.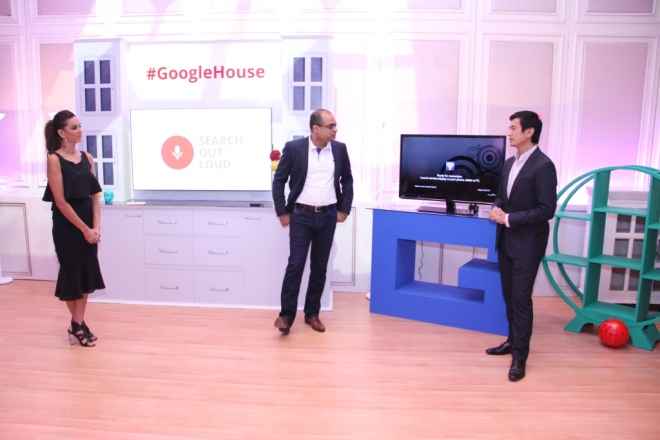 Sandeep Menon Director Marketing Google India with Baichung Bhutia and Shibani Dhandekar
Focus on India
India is one of the largest markets for Google. While voice search has been here for a long time, it hasn't been very popular among Indians, mainly because of the lack of support for the desi accent. Of late Google has integrated its voice search with several services such as Google Now, Maps and Chrome. Addition of the Indian dialect is certainly going to help push its usage of voice search across the Google products.
Talking to the media after the event, Mr. Sandeep Menon said: "One had to make sure there is India-specific content such as entertainment and cricket. We added a lot India-centric data. And most importantly the challenge was there is no one Indian accent. Our engineers used a variety of voice samples for optimising the voice search for Indians".
Support for more Indian languages soon?
When asked about adding support for other Indian languages, Mr. Sandeep said: "We believe that any solution we develop should be accessible by all Indians. Clearly there are a lot of Indians who speak other languages. But, we do not actually comment on any specific product release. Only thing unfortunately I can say right now is stay tuned".
Voice search to go mainstream?
Mr. Sandeep points out that voice search is already mainstream in many countries. He hopes it will be soon popular in India as well.
He said: "So voice search has gone mainstream in many countries. I think in India it's just matter of time. A lot depends on education, for which we seek your (media) help. So, one thing is to our engineers to develop is cool features. But, at the end, the general public needs to know that they can use all these cool features."
Moreover, work we've done on the Indian accent is better than. Reason why did we not talk about this product earlier was it was difficult to use. The new update is one of the first steps to make voice search large scale in India.:
Challenges
Mr. Sandeep acknowledged that Google's voice search faces several challenges in India. According to him, access, content and eco-system are going to the top challenges.
He also asserted connectivity is a issue, pointing out that broadband penetration in the country is not high. "That's one area we expect a lot of change to happen. However it's just matter of time," he added.
Now that Google has added support for the Indian accent, will you use voice search on your device more often? What do you think about the latest update? Let us know your views in the comments section below:
Other Popular Deals
Samsung Galaxy J7 Nxt 32 GB...

Rs. 10990 *

Buy Now

Nokia 7 Plus (Black, 4GB RAM,...

Rs. 25900

Buy Now

Honor 8 Lite 64 GB (Black)

Rs. 12253 *

Buy Now
*Includes Cashback
​