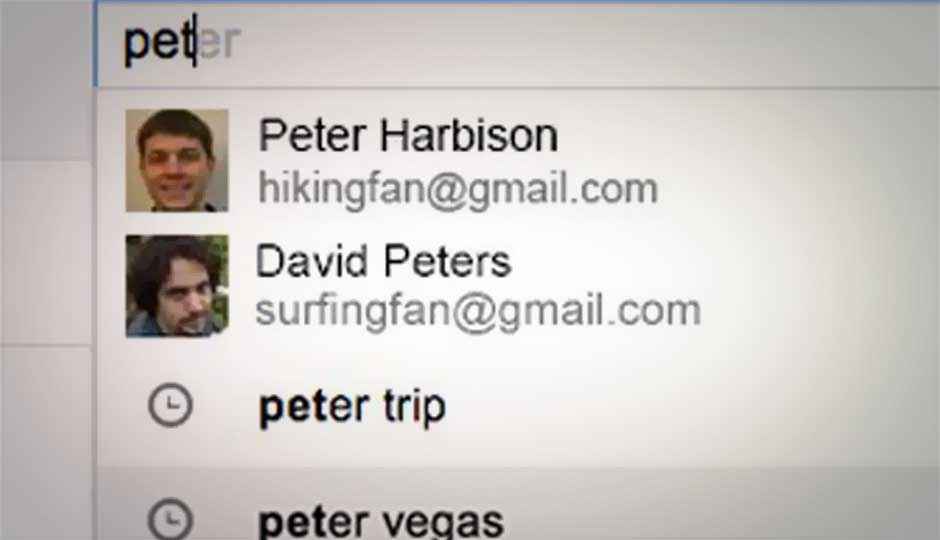 Google has rolled out an update to its Gmail app, improving the autocomplete predictions feature. The update will be available to all Gmail users as well Google Apps for Business users.
With the update, the autocomplete predictions will now include contact thumbnails next to your contacts. It will also show the previous search queries made within users' Gmail account. According to Google, the autocomplete predictions will also be based on whom users e-mail the most. The update is expected to be available to all users in next few days.
"If you've searched your email for "supercalifragilisticexpialidocious" or other lengthy phrases, it just got easier to find what you're looking for. Autocomplete predictions in Gmail may now include your past Gmail searches," says Google in a blog post.

The update to Gmail app comes shortly after Google added swipe gesture and time saving features to its iOS version. Also, Gmail app added support up to 5 email accounts, as against three that the pre-update version supported. The Action Bar and search bar were also updated. Read about the update to Gmail for iOS here.
The Android version recently added actionable features within the new message notification. Actions include reply, archive or delete the email, without even having to actually open it. Read about the update here.