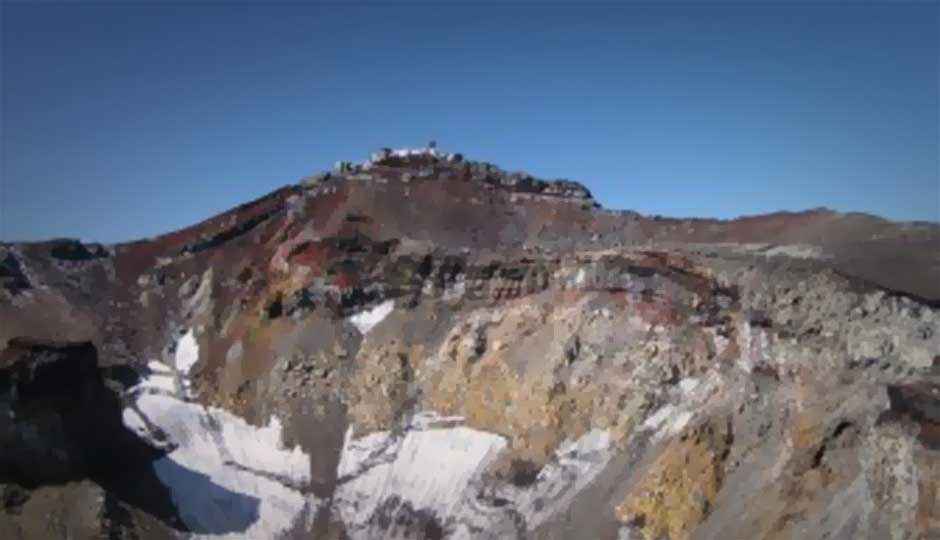 After scaling Burj Khalifa and Eiffel Tower, Google's Street View team has now climbed the famous Mount Fuji, the tallest mountain in Japan, locally known as "Fuji-San". This means users can now have virtual tour of the Mount Fuji and views around from the mountain.
UNESCO had recently granted Mt. Fuji official status as a World Heritage Site. The elevation in status from the UN is likely to send a record number of climbers to Mt. Fuji during the summer's official climbing season.
"To help them prepare for the grueling trek over loose igneous rock, we hauled the Street View Trekker up all 3,776 meters of Mt. Fuji, and today we are launching the resulting 360-degree panoramic imagery. The Street View collection covers the highly popular Yoshida trail that takes hikers up the mountain, the full walk around the crater at the top, and the quick zigzag descent," says Google in a blog post.
"We hope these 14,000 panos of new imagery will give climbers a sense of the terrain to expect under their feet — especially all the night-time climbers who shuffle up in the dark to see the sunrise at the crack of dawn."
You can check out the maps and panoramic images yourself here.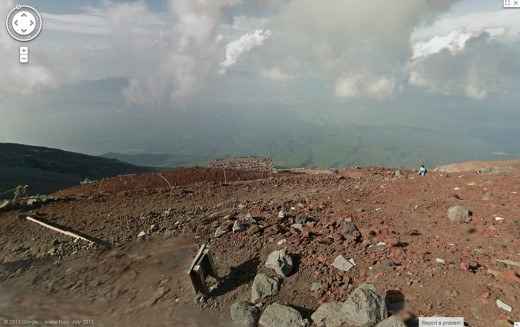 Apart from Mt. Fuji, Google has also recommended users taking a peek at other UNESCO World Heritage Sites in Japan such as Himeji Castle, the old village at Shirakawa-go, the floating Itsukushima shrine, the pine forests of Yakushima, the subtropical Ogasawara Islands, and the Hiroshima Peace Memorial.
Google has already added panoramic images of and around Diagon Alley, The Galapagos Islands and Grand Canyon to its Street View.