Google has quietly rolled out a fresh new design for Gmail's login page. The new page will focus on one account for all Google's services and will look more like the Gmail mobile app.
The new page has been spotted by a few people only as of now. Users can log off and login again in their Gmail account to view the changes. The most significant part of this new login page design is the fact that it shifts the login in pane from the right of the page to the center. Users will find a tagline just below the Google logo that says "One account. All of Google" .
The new page lets you saves all your log-in history and users can now login with just their password to access a specific Gmail account. The page will also show the silhouette of the Gmail guy that comes with mails from receivers who do not have an image attached to their ID. The images are placed in a circular cut-out that is similar to the images on Google . The new login page is visible to users in the US, but will be slowly rolled out in other places as well.
Google gave a statement about the changes: "In response to feedback from our users, we've simplified the sign-in process, and the screen has slowly been rolling out over the past few months."
These aren't the only changes being rolled out by Google. TNW reported Google is also testing a new "Sign in to Chrome" prompt that shows up when Chrome-users sign into their email account. The company stated that it is just experimenting and didn't go into further details.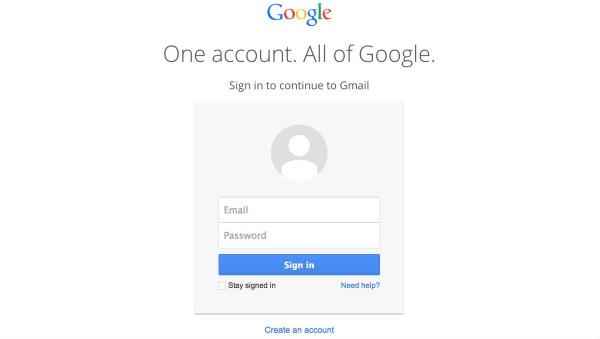 Source: TNW