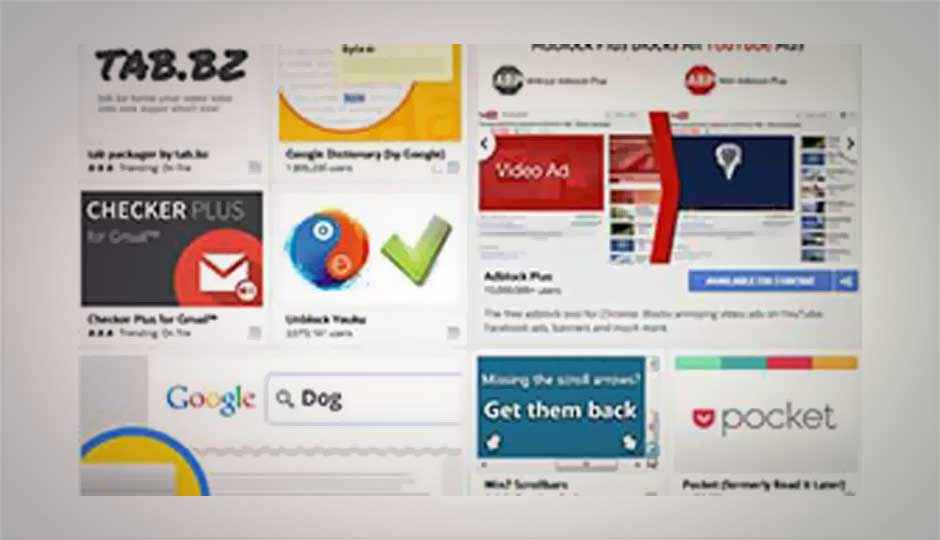 Google has removed two Chrome extensions that were displaying pop-up ads to its users. This comes after the search engine announced that the it will be removing some toolbars and other "multipurpose extensions" out of the Chrome Web Store to keep its browser's interface uncluttered .
Google has removed the two extensions, "Add to Feedly" and "Tweet This Page," after getting complaints from users about the ads. Google stated that the extensions have been removed as they violated the company's Terms of Service.
"Do not create an extension that requires users to accept bundles of unrelated functionality, such as an email notifier and a news headline aggregator. If two pieces of functionality are clearly separate, they should be put into two different extensions, and users should have the ability to install and uninstall them separately," Google wrote in its updated Chrome Web Store developer policies. "For example, functionality that displays product ratings and reviews, but also injects ads into web pages, should not be bundled into a single extension."
Amit Agarwal, the developer behind the 'Add to Feedly' extension stated that he sold it for a four-figure sum but now regrets it as the new owners of the extension pushed an update to the Chrome store that "incorporated advertising into the extension."
Agarwal stated, "These aren't regular banner ads that you see on web pages, these are invisible ads that work the background and replace links on every website that you visit into affiliate links. In simple English, if the extension is activated in Chrome, it will inject adware into all web pages."
Google added although its is not against the company's rules to include ad codes but developers have to comply with the company's extension policies of having one functionality.
Google Chrome for mobile received a major update which will lead to data savings for users by up to 50 percent. The new update brings data compressions, Google Translate and app shortcuts for Chrome mobile users. Users can get the new update through "Settings" > "Bandwidth management" > "Reduce data usage" and turn the toggle to "On." Users will also be able to track the data saving each month from the app.
Source : CNET