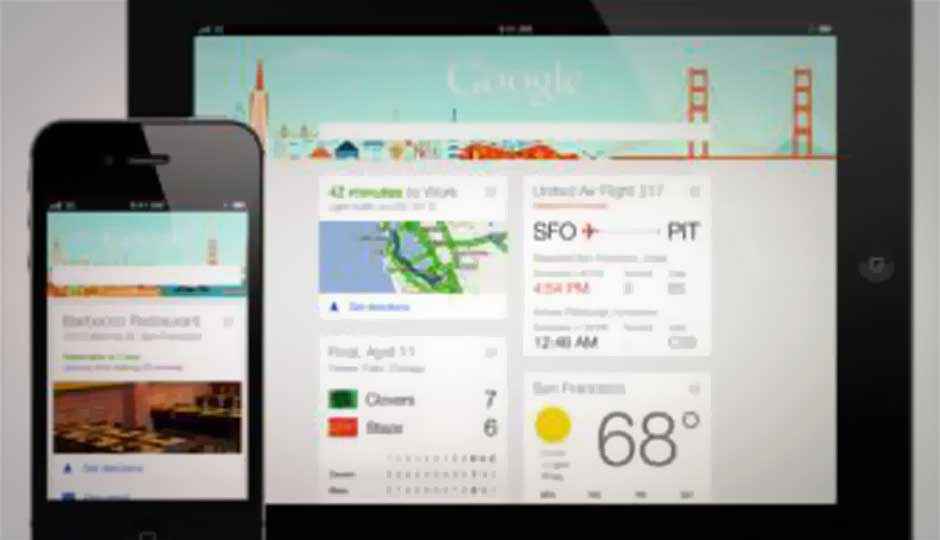 Google has updated its Search app for iOS, brings new features for both the core search experience as well as Google Now. The new version is available on Apple's App Store.
The new update brings Notifications, Google says users will be automatically notified with significant, contextually-relevant updates about appointments and events. For e.g, Now will pop up a notification in the morning telling you its time for your appointment or if your flight is delayed. Users will now be able to take advantage of Google Now's Siri-like reminders functionality. Google Now can remind users about events that are not necessarily scheduled based on a time or place, like when a new music album from your favorite musician is released. The setting reminders by voice feature works in English only for now.
Google adds Handsfree support via "OK, Google" voice prompt. The Google Search app constantly listens for the phrase when the app is open, and will initiate an interactive voice session once the users says 'OK, Google'. This feature works only on iPhone 4s, iPad 2 and up. Apart from this the update makes some tweaks to the user interface, including a more simplified homepage layout and new information card types for boarding passes, tickets, car rental reservations, local events, and much more. Users with multiple iOS device will also be able to take advantage of a new single sign-on option.
The version number 3.1.0 finally brings Google Now for bring the iOS app equal with the Android app. But Google has already announced a major update for its Android version that will be rolled out in the next few weeks.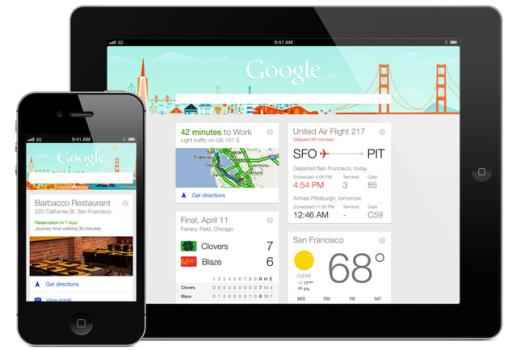 Source: Google search (Apple App Store)