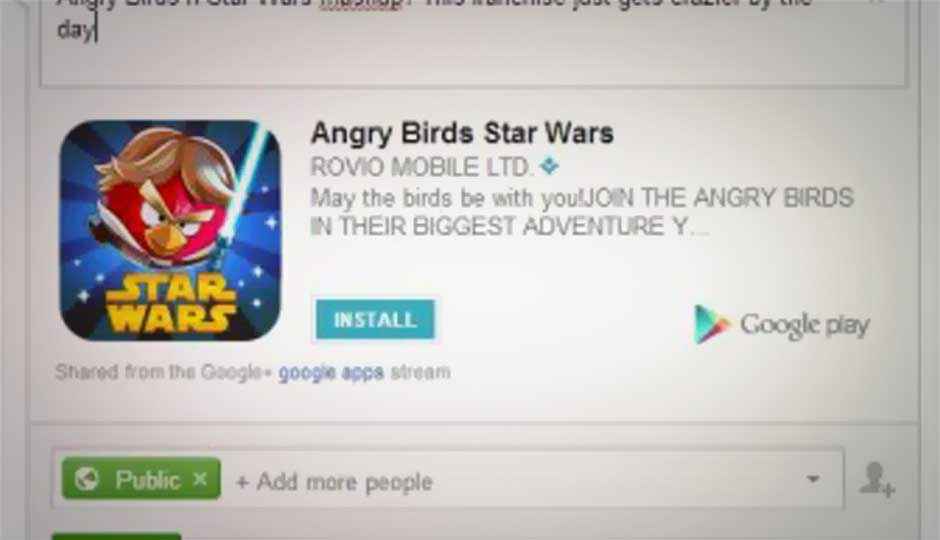 Google is slowly but surely integrating everything with its social network - Google . The latest addition to that integration is Android apps. Now users can share links to Android apps with their circles and friends within that circle get an option to install the app directly from the stream itself. To use this feature, all you have to do is paste the URL of the particular app as your status. Google will automatically embed an Install / Buy button beside it. Once the app is visible in the status, you may replace the link with your status message.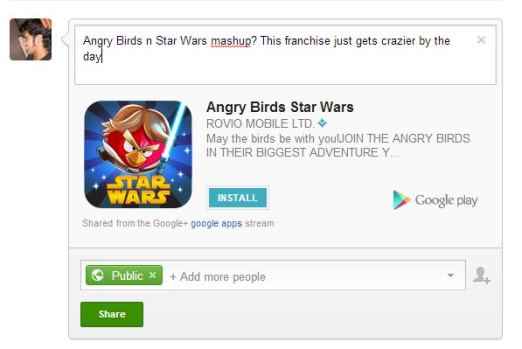 Once your friend clicks on the Install button, he/she will be redirected to the Google Play page for that app. From here they can select the compatible Android device on which they want to install the particular app. Once selected, the app will be pushed to the particular device.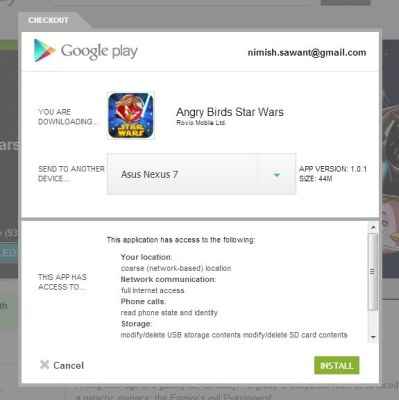 While this is certainly a great way to try out apps that your friends have recommended, without having to leave the Google page, be prepared to be bombarded with app recommendations for at least some time. Today when i opened my Google page i had quite a lot of app recos from various Circles. But on the other hand, it is a great way to discover new apps, if you belong to a niche Circle.
Do let us know if you discovered any new apps via this Google initiative, and how useful you find the new feature, in the comments section below:
Source: TNW
Also read,