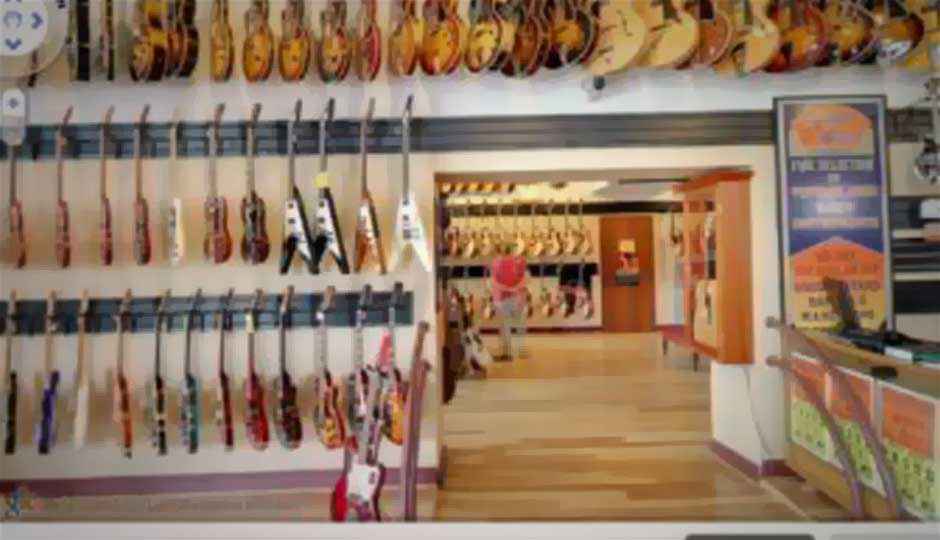 Google's added a new feature to its Street View maps – 360-degree views of the interiors of establishments. Google had started a test program for this in April last year, and now, the fruits are visible for all to see. For now, shops, eateries and other establishments in Australia, Japan, New Zealand, and the United States (as well as the cities of London and Paris) have been able to invite Street View photographers to capture their interiors.
Speaking about the new feature, a Google spokesperson said:
"We've been seeing renewed interest in the past few days because, as promised, we're getting more imagery online. The 360-degree views are really visually engaging, so we're glad users are excited."
The aim is to provide immersive imagery so that potential customers can imagine themselves at the establishment, to aid their decision of visiting it. The feature should provide businesses an interesting way to bring customers into the store before they are even in the vicinity of it. The program is entirely voluntary, and for now, is still in its trial stages, with only a few select cities in each of the announced territories actually getting the chance to call over a Street View photographer. Google intends to start expanding the program's reach soon however. [RELATED_ARTICLE]
According to reports, Google is also directly offering establishments which are top-ranking on the site's searches the choice to add business photos to their Google Place page. The trial program is staying away from big brands, rather, will concentrate on smaller restaurants, hotels, shops and gyms.
Since the inception of Street View, concerns have been raised about the privacy of individuals in the images, whether at home, their workplace, or as bystanders. With the release of this latest feature, Google has announced it is blurring the faces of any bystanders to allay these very fears. The participation guidelines for Street View photography for businesses include the below information:
Business owners are told they must warn their customers and employees about the photoshoot before it begins. Google has promised it will blur out or refuse to publish any images that include bystanders.

The photoshoots will produce 360-degree images using fish-eye and wide-angle lenses as well as stills. Business owners are also invited to upload their own pictures.
Speaking about the project, a Google spokesperson told the BBC:
"Building on the Google Art Project, which took Street View technology inside 17 acclaimed museums, this project is another creative implementation of Street View technology, to help businesses as they build their online presence. We hope to enable businesses to highlight the qualities that make their locations stand out through professional, high-quality imagery."

For more information, refer to Google's Street View Business Photos FAQs section. Also check out the list of cities, and apply for a Street View Google Place page for your business, here.