Google acquired Zagat guide, a three-decade old restaurant ratings firm, back in September last year. The internet giant is now finally integrating Zagat's reviews and guides into its new Google Local tab.
Users of Google will have access to Zagat ratings and guides of over 35,000 businesses (not just restaurants) across the world, in more than 60 languages. The information will be available not just on the new Google Local pages, but also via Google's Search, Maps, and Mobile pages. The service will soon be accessible via iOS devices as well.
Speaking at an interview, Marissa Mayer, Google's Vice President of Location and Local Services, said: "One of the things that became very clear is that reviews are a cornerstone to any local strategy. Social is local. When people are picking something for a birthday dinner or an important event, they want a recommendation they can trust."
Introducing the new feature on Google's official blog, Avni Shah, Director of Product Management at Google, said: "Finding the best places to go is an essential part of our lives, as are the people and resources that help us make those decisions. In fact, the opinions of friends, family or other trusted sources are often the first we seek when looking for the perfect restaurant for date night or the cafe that makes the best latte ever."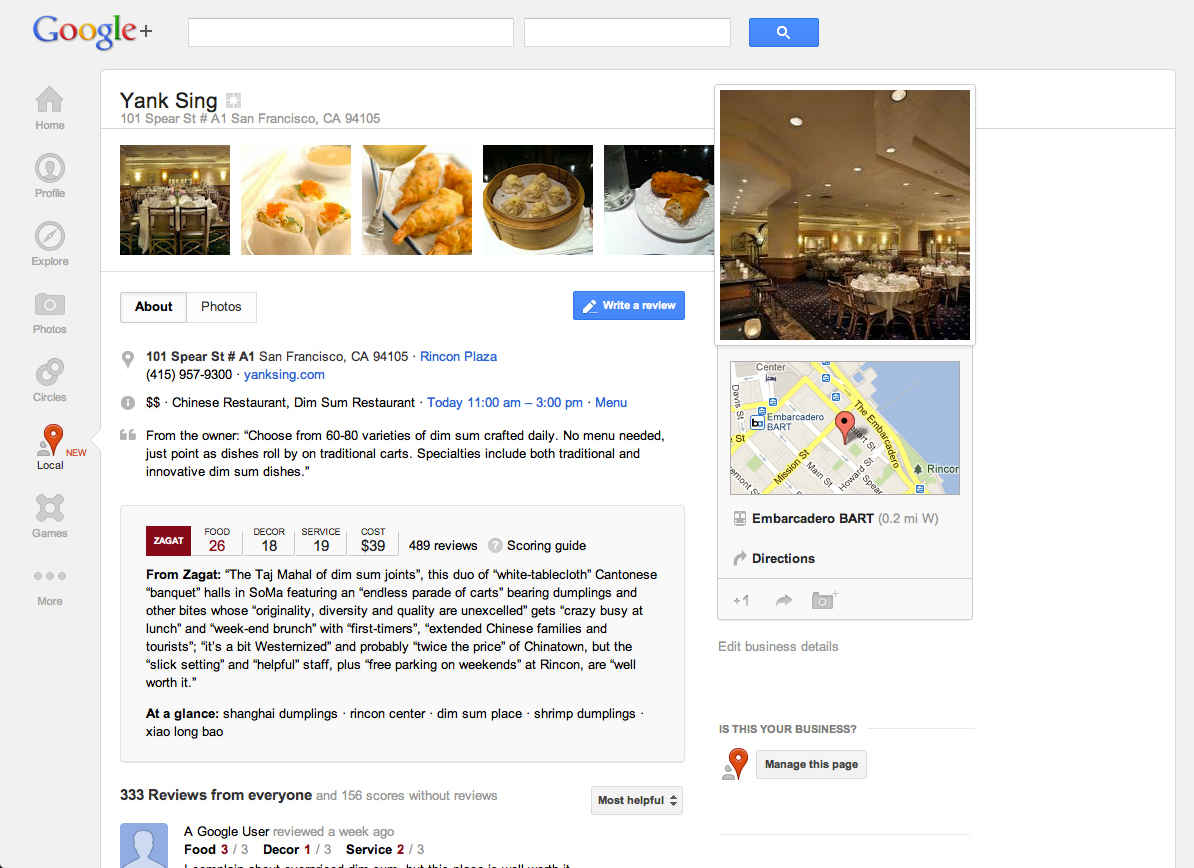 Google Local is supposed to be a simple way to discover and share local information, complete with Zagat scores, as well as recommendations from people you trust on Google . You can search for specific places around you, or browse across categories. Each establishment, from restaurant to museum, will have its own local Google page with location and contact information, photos, ratings, summaries, and reviews.
The Zagat scores are quite comprehensive, with a 30-point scale for food, décor etc. User reviews will be on a scale of zero to three. Users will also be able to share their opinions and upload photos. The Google Local service will get more updates in the coming months. Business owners will be able to manage their local listing information via Google Places for Business, which is also going to become easier to use and manage.
---
---