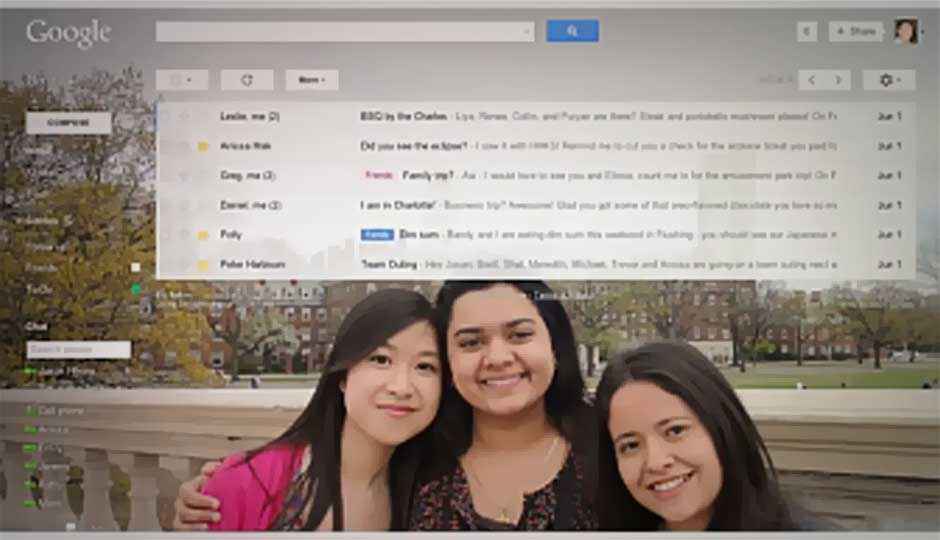 If you are bored of the old Gmail themes; here's good news for you – Google now lets its users customise themes (background images) in Gmail. This means you can now personalise the look of your mail client with your favourite photos.
Google on Tuesday announced it will be rolling out the new custom themes feature in Gmail over the next couple of days. Google had announced releasing a similar option for Gmail users last year before rolling out redesign of the service. Gmail presently offers a set of colourful backgrounds, after the themes section was added in 2008.
With the latest update, Gmail users will be able to select backgrounds from their Google photos, upload photos from the desktop or even paste any image URL. Google will also be offering a searchable featured photos section, giving users more options.
"Whether you want to bask on a tropical island or simply reminisce about last year's holiday with the family, your Gmail can now be customized to your mood," the Gmail team wrote in a blog post Tuesday. "Find your perfect image and make your Gmail your own with custom themes."
After adding the personalised background, users will get option of two themes – light and dark – for the remaining interface. There's no word whether Google Apps user will also be able to personalise backgrounds.
Google has of late attempted to deepen integration between Gmail and Google. Users can now see Google notifications of comments, views and " 1" posts within the mail service. Gmail has received a number of updates this year. Google in May released an automatic message translation feature, which allows users to communicate with others, speaking different language.
Check out the personal backgrounds in action in the video below: