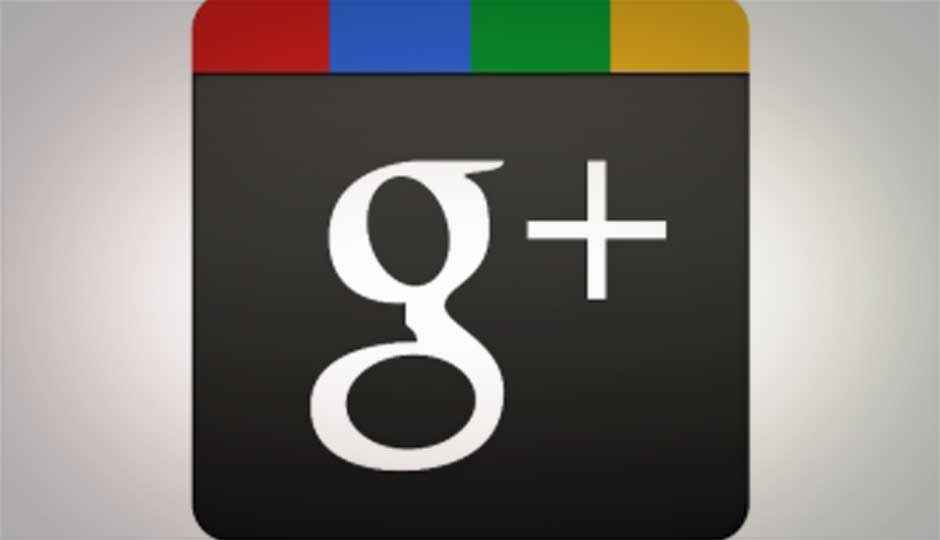 Facebook has nearly a billion users and an impending IPO that's the toast of the financial world. But the service itself can't compare to the cleaner and more intuitive Google .
Facebook is in an enviable position regardless of whether you care more about business or technology. Those who love the former are anxious to see whether the company meets its $13.6 billion goal, and those who focus on the latter are hoping that Mark Zuckerberg's brain child either changes for the better or doesn't change at all.
Wherever your interest, and whatever happens, Facebook has revolutionized professional marketing and interpersonal connections on the Internet. And if you're predicting that the IPO will be anything less than ridiculously successful, you should have your head examined.
And you know what? I couldn't care less. Why worry so much about what Facebook does, how it does it, and how much it spends and makes, when a far better social network exists in Google ?
Yes, I just said that Google is better than Facebook. And yes, I meant it. Google's upstart offering launched last year, and despite experiencing some difficulty competing with other sites, it has been slowly if steadily improving in popularity. It's still a long way from being a household fixture, but in almost every way that matters it surpasses Facebook.
Facebook has only two things going for it. First, its history. It was launched in 2004, so it's had plenty of time to worm its way into our collective consciousness. Then there's its enormous user base: With more than 900 million people (some 526 million of whom log on every day) and major businesses with accounts, finding and following all your friends and family, people you've known and forgotten, people you've dated and not forgotten, and the products and companies you care about is a cinch.
If only everything else were. Facebook has not been immune to the feature bloat that afflicts so many tech creations once they have to work to maintain their popularity, and that means that a service that used to be an amusing diversion has become, from top to bottom, an enormous pain to use. It constantly bombards you with friend and group requests, reminders to celebrate birthdays, exhortations to give away Klout, advertisements that rarely (if ever) are relevant to your life, and constant reminders about the absurd minutiae to which all of your contacts are addicted. Can you tone down some of this? Sure. But not all of it. And although Facebook's privacy policy and settings have improved of late, the nonstop spam remains essentially an all-or-nothing proposition that makes you a slave to someone else's vision of your usage habits.
More Control on Google
Google has proven there's no reason for any of this. It gives you more control over the time you spend on it, rather than less, and is stocked with features that make interacting with friends and companies a pleasure rather than a chore. The Stream in Google is not strewn with bottomless detritus; it keeps the things most important to you at the top, and lets you scroll to find whatever else you might want. If you don't like what you're seeing or how you're seeing it, simply tweak a setting and you won't see it again next time.

A big part of why this works are the Circles, which are more intuitive and powerful than Facebook's groups for organizing your friends and acquaintances. One interface lets you easily drag and drop people into multiple classifications, and change or delete your choices (or, gulp, them) whenever you want. Facebook's separating groups and friends makes dealing with either much more aggravating, whereas Google lets you organize them exactly the way you perceive them from the outset.

But Google lets you control everything else about your online worldview, too. Want to know what the broader population beyond your limited sphere is buzzing about? A short collection of trending topics, like those you'll find on Twitter, tells you instantly. Interested in seeing the hottest discussions and posts on Google ? Click the Explore button to view them. Best of all, you can use a slider to adjust how much of any given Circle, or the crowd-sourced hot stories, float down your Stream. Facebook's implementation of this (drawn primarily from groups) is astonishingly primitive and unpredictable.

Then there are the additional features. Facebook has nothing as cool as Google 's video Hangouts, which encourage you to congregate, whether in public or private, with multiple real people in real time. Uploading and displaying photos, and especially sharing them among multiple Circles, is less arduous, too, with no confusing settings or interface elements getting in the way. Best of all: If you want to play games in Google , they couldn't be easier to find, and if you don't care about them at all, you will never see or hear a word about them from anyone in your Circles—no special settings required.

None of this is to say that Google is perfect. The Web is riddled with jokes about its incredibly small number of active users, which are sadly accurate: If even a fifth of your friends have accounts and check them regularly, consider yourself in the upper echelon. This helps keep Stream pollution down, and may give you more flexibility of speech than you have someplace more popular, but most days it results in a depressingly anemic experience. (Some weekends, my Stream hasn't changed at all. Sigh.) And I could have done without some recent revamps, which made the interface more heavy with white space (particularly on a widescreen monitor) and toy-like in appearance, and introduced a personal profile page that looks, to put it kindly, like a blatant ripoff of what you see on Facebook's Timeline.

Even if Google has some serious work to do making Google look and perform as polished as Facebook, and convincing people that there's a good reason to belong to it, the distance it's come in less than a year shows it is, and should be, a major player. Google has learned from Facebook's mistakes better than Facebook has, and has generated fresh ideas and a cleaner aesthetic that, admittedly, have reciprocally improved Facebook over the last 10 months. Competition makes everyone better, and Facebook has definitely benefited.

What's most evident is that Google has figured out what Facebook hasn't: how to create a social network that emphasizes the "social" while leaving you in command of your digital destiny. You'll never feel on Google like your life is spinning out of your control, which is an every-hour occurrence on the messier, more chaotic Facebook. Google needs more users (okay, a lot more users) and maybe another redesign to emphasize its naturally adult nature. But once it's found its look, its voice, and its user base, Google will rapidly get bigger as well as better. Copyright © 2010 Ziff Davis Publishing Holdings Inc.