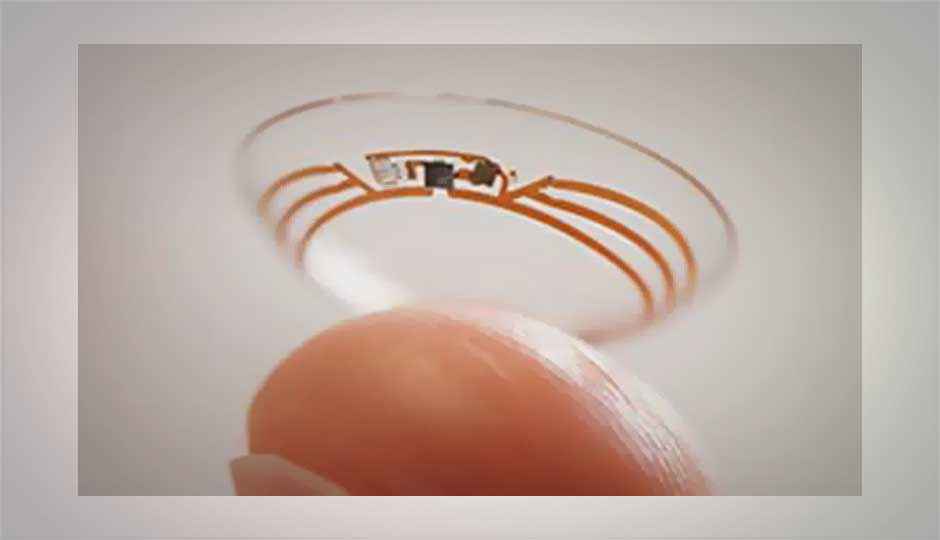 Google X Labs that was behind the Google Glass has announced a new wearable technology - 'smart contact lenses' - for diabetics that will monitor blood-sugar levels.
In a post on the official Google Blog, Brian Otis and Babak Parviz, the project co-founders state that they are "testing a smart contact lens that's built to measure glucose levels in tears using a tiny wireless chip and miniaturized glucose sensor that are embedded between two layers of soft contact lens material." The chip and sensors are so small in fact that they describe them as looking like "bits of glitter" and "thinner than a human hair."
The contact lenses comes with a "miniaturized glucose sensor" that is "embedded between two layers of soft contact lens material." According to the blog post, the current prototypes can generate a reading one per second. In addition, the team is also exploring the use of installing tiny LED lights that when lit up will act as indicators that glucose levels have crossed a certain point. Currently the team is working on FDA approvals for the project.
Otis and Parviz both graduated from the Electrical Engineering program at the University of Washington. Parviz headed up Google's last ocular technology project, Google Glass and Otis holds a patent on a wireless contact-lens biosensor.
Google is working on new technologies outside its core business, including self-driving cars, robotics and balloons that beam wireless Internet to remote regions of the world. The search engine giant also launched a new healthcare company in September called Calico, that will focus on diseases related to aging.
CES 2014 saw the launch of new wearable technology devices aimed at improving your health including 'Smart socks' with inbuilt sensors that detect users each footfall and can prevent injury and a Bluetooth enabled toothbrush for improved dental hygiene.