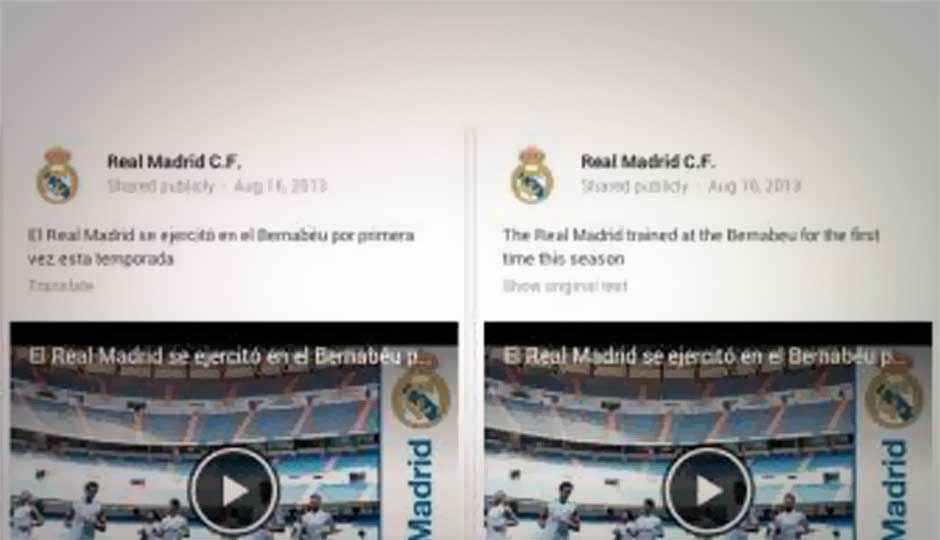 Google has introduced a new built-in translation feature that allows users to translate Google posts from another language into their desired language with a click. The new "translate" button appears below the posts or comments that aren't written in default set language.
"The Google Translate team is always working to make information more accessible to individuals around the world. In Google this means bringing people together regardless of their written language, and breaking down language barriers that can limit the exchange of ideas," says Google's Ed Chi in a post.
Google is rolling out the built-in translation feature on desktop initially. Users can set/check their language prefences here: www.google.com/settings/account.
It's not the first time Google has tried to integrate translation feature into its products. Back in 2011, Google had launched a Chrome extension for Google that provided similar translates. However, the new built-in translate button ensures the feature works on all browsers and users don't need extra step to download extension or copy past the text to get translation.